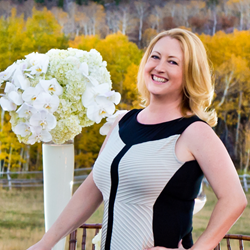 Shellie Ferrer believes strongly in women and children having a home that's loving, kind and peaceful.
Park City, UT (PRWEB) March 25, 2017
Shellie Ferrer believes strongly in women and children having a home that's loving, kind and peaceful. It creates an environment for families to flourish mentally, emotionally and spiritually. Shellie Ferrer Events will be helping Peace House attract volunteers and donations for this great cause. Shellie has donated her time and services to many other battered women's shelters and domestic abuse shelters in the past.
Shellie Ferrer Past
Volunteered and provided meals for a battered women and children's center
Worked with women from Second Chance
Toys for Tots
Served on Board of Directors of Boys and Girls Club
With the help of many volunteers and donations she has helped single moms and children move into better housing and living conditions before Christmas Day
Peace House is dedicated to empowering victim's of domestic violence, through both action and speech, and in doing so refer to them as client's. They are currently accepting applications for volunteers.
The shelter needs volunteers who can share their talents with the emergency shelter clients. Utilize skills in art, cooking, physical fitness, recreation, or job acquisition to help the clients succeed within the shelter, and outside of it. Volunteers can teach a class, provide a service, or work 1:1 with clients. The ideal volunteer would be patient, available at least 1X per month, and able to work with clients of all different backgrounds. Peace House provides 25 hours of Domestic Violence training before each volunteer begins working with the clients. See how compassion and skill set can improve victims' confidence, life skills, and contribute to their continued success.
If you would like to join Peace House in the mission please visit the Peace House website and click on "Support Us" for more information on how to help.
Peace House History
In 1992, the shocking murder of a woman by her estranged husband in a Park City parking lot energized community leaders to do something about domestic violence. A Domestic Peace Task Force was formed and in 1995 the Peace House shelter became a reality.
For the first few years, Peace House operated entirely with volunteers. Today, the shelter is a state-licensed facility with trained staff on site 24/7. The organization continues to rely on a cadre of volunteers to supplement the small paid staff.
In the years since it began as a safe haven for victims of domestic violence, Peace House has evolved to include community education and awareness programs designed to reduce the violence and abuse in the communities. Also provided are many support services to victims outside of the shelter.
In Utah, 1 in 3 women will face domestic violence in her lifetime. Peace House is a nonprofit organization which seeks to stop the cycle of domestic violence through shelter, education, and resources. The organization relies heavily on volunteers and community support to keep their doors open.
What Is Shellie Ferrer Events About
Shellie Ferrer Events is an event planning, designer, management and coordinator for weddings, rehearsal dinners, bridal and baby showers, parties, corporate events, meetings, team building and retreats. Shellie Ferrer Events approach is equal parts organization and artistry. High level planning and day-of logistics are balanced with creative direction and multisensory details, by translating each client's unique personality and biggest wishes into experiences that are beautiful, nuanced and deeply personal.
For more information on Shellie Ferrer Events, visit http://www.shellieferrerevents.com