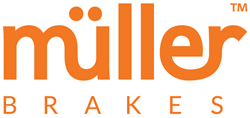 Muller' flagship product line, the brake pads, are already approved for quality, carrying AMECA, LeafMark and the prestigious E-Mark ECE R90 designations.
New York, NY (PRWEB) March 27, 2017
Muller Brakes America, a leading manufacturer and supplier of aftermarket auto parts, has aimed for the overseas markets recently including Europe, Middle East, & Africa, with a select portfolio of premium products including brake pads, brake disc rotors and brake fluids. The overseas markets will be served through the distribution facilities located in USA, Brazil, China & Belgium. The aforementioned facilities will act as regional hubs as Muller Brakes reaches new agreements with an ever-increasing number of buying groups, wholesalers, auto parts chain stores, smaller retails, mechanics and jobbers.
Muller Brakes will continue to pioneer the auto parts industry as it has in overseas markets, through product quality and customer satisfaction."
Muller' flagship product line, the brake pads, are already approved for quality, carrying AMECA, LeafMark and the prestigious E-Mark ECE R90 designations. The company plans to establish brand visibility and eventually market leadership through several other key value propositions, including but not limited to new product tooling, private labeling and stock-lift programs.
Muller currently covers more than 90% of all brake pad applications for both passenger and commercial vehicles in the global market, but the company retains the capability of functioning like a catalogue manager through updating part numbers of all products monthly, regardless of makes, models and years. By getting listed on ACES-compatible databases such as EPICOR® and WHI, and obtaining the Auto Care Association membership, Muller now officially has a voice in $300 Billion industry. Muller is fully capable of offering private label brands to qualified customers upon approval. Event at this moment, Muller provides private labelling services to several well-known global brands, while also handling all aspects ranging from artworks and packaging to manufacturing and logistics.
Thanks to the company's strong financial infrastructure and the fully developed global distribution network, Muller is also able to introduce a "Stock-Lift Program" aimed at helping customers liquidate their excess and slow moving stock in virtually in no time.
Muller' advanced production and "New Product Tooling" capabilities allow the company to react to changes in the market with lightning speed, such as being able to open a mold for every new application introduced, on a monthly basis. This specific capability also ties in with catalogue management mentioned earlier, allowing Muller to stay on top of new trends and technologies.
Muller Brakes America will be exhibiting in Dubai at 2017 Automechanika Dubai. Make sure you visit the Muller booth between 7 - 9 May, 2017, and grow your business through new business relationships. Stay tuned to http://www.mullerbrakes.com for more updates.
About Muller Brakes America
Müller Brakes™ is a world-class manufacturer and supplier of professional automotive brake pads, brake disc rotors and brake fluid, located in New York, USA. Müller is an industry leader in friction products and quality customer service. Müller Brakes™ is a trusted brand name, providing a complete range of premium quality brake products for all makes and models of passenger cars available in global markets.
Media Contact:
Muller Brakes America INC
Tel: +1 888 511 9944
sales(at)mullerbrakes(dot)com