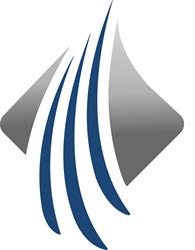 Attracting and retaining top talent is critical for companies in highly competitive industries where niche skills are in high demand and short supply
Atlanta, GA (PRWEB) March 29, 2017
Lucas Group announced the publication of the executive recruiting firm's newest white paper, "Employer Branding in a Competitive Candidate Market."
The white paper, authored by Houston-based Managing Partner Kevin Belbin, addresses a major challenge facing today's leading companies: recruiting top talent in one of the most competitive candidate markets in nearly a decade.
"Attracting and retaining top talent is critical for companies in highly competitive industries where niche skills are in high demand and short supply," says Belbin. "With much of today's top talent happily employed, hiring managers are struggling to woo this talent away from the competition. A strong employer brand is what gets top talent excited to learn more about career advancement opportunities and consider interviewing."
Belbin cautions companies against a lackadaisical approach to employer brand management, warning that companies "can't improve what they don't know."
Research shows that a negative reputation can cost a company at least 10 percent more per hire, according to research from LinkedIn Talent Solutions and ICM Unlimited published in Harvard Business Review. Job insecurity, dysfunctional teams and poor leadership are the top three factors that contribute to a bad reputation.
"Your reputation precedes you– and it's this reputation, your employer brand, that will pique curiosity about what it might be like to work for your company," says Belbin. "Conversely, a negative employer brand can discourage top talent from considering your company."
Belbin's white paper, which focuses on the importance of employer branding for talent recruitment, includes a step-by-step strategy to help companies strengthen their employer brand throughout the recruitment process.
A former consultant with a Big Four firm, Kevin has worked in a Human Resources environment for 25 years.
"Kevin's HR expertise is truly unmatched," says Aram Lulla, Lucas Group's General Manager for Human Resources. "His white paper is essential reading for every hiring manager seeking new ways to attract top talent in a competitive market."
In addition to Human Resource recruitment, Lucas Group specializes in executive recruitment for six other functionalities including Accounting & Finance, Information Technology, Legal, Manufacturing, Military Transition, and Sales & Marketing. Taking pride in the professional growth and career advancement of its Associates, Lucas Group provides clear career path trajectories together with the industry's most sophisticated onboarding and ongoing educational programming. Working throughout 15 offices in the U.S., Lucas Group recruiters are able to source leading talent that no one else can.
About Lucas Group
Lucas Group is North America's premier executive search firm. Since 1970, our culture and methodologies have driven superior results. We assist clients ranging in size from small to medium-sized businesses to Fortune 500 companies find transcendent, executive talent; candidates fully realize their ambitions; and associates find professional success. To learn more, please visit Lucas Group at http://www.lucasgroup.com and connect with us on LinkedIn, Facebook, and Twitter.