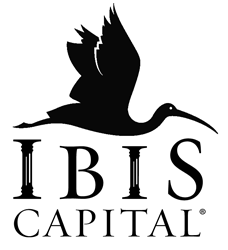 The "Safeguard and Grow Your Wealth" event is part of Ibis' commitment to bring relevant and timely information to the San Diego community by collaborating and engaging with other recognized experts
SAN DIEGO (PRWEB) March 27, 2017
Ibis Capital®, an independent wealth management firm for successful families seeking to achieve financial peace of mind, will host a discussion on April 27 at The Santaluz Club in North County, San Diego to provide clients and guests with insight into topics that influence their personal wealth. The "Safeguard and Grow Your Wealth" event is part of Ibis' commitment to bring relevant and timely information to the San Diego community by collaborating and engaging with other recognized experts.
This year, the event will feature three expert keynote speakers: MG Properties President and CEO Mark Gleiberman; attorney Elizabeth L. Morgan, Owner of Elizabeth Morgan & Associates; and Ibis Capital CEO and CIO Robert Meyer.
Mark Gleiberman's deep and varied financial background uniquely suits him to discuss current real estate trends and the management of a diversified personal finance portfolio. He founded MG Properties Group in 1992, and has overseen the acquisition, development and management of more than 100 multifamily properties totaling more than 20,000 units, with a value in excess of $3 billion. He has worked in senior financial management positions as a tax specialist, and was selected as a finalist for the 2006 Ernst & Young Entrepreneur of the Year Award.
"We are thrilled to have Mark speak on a topic that impacts wealth in such a significant way," said Robert Meyer, CEO and CIO of Ibis Capital. "It's imperative that we keep our knowledge up-to-date with the latest dynamics and trends to serve our clients through an integrated strategic view."
Elizabeth Morgan has provided creative legal and consultation services to the domestic and international family office and ultra-high-net-worth community for 29 years, specializing in domestic and international estate planning, domestic and international estate and tax law, and jurisdictional tax law.
"Asset protection is a fairly narrow area of the law and few can call themselves experts in this area, but Elizabeth is one of them," Meyer said. "Her compassionate yet assertive approach to law has helped families develop planning strategies that offer additional wealth protection. Like the team at Ibis Capital, she attributes her success to the strong relationships she builds with clients."
Meyer will discuss the impact of behavioral economics on intergenerational wealth, a revolutionary new concept in personal finance that is rooted in psychology sciences. Ibis combines decades of experience with a robust network of skilled collaborators to deliver integrated wealth management strategies. The firm provides expertise in asset management (including structured products and alternative investments), advanced planning strategies and retirement services, and leverages its network of professional collaborators to provide additional services when appropriate.
About Ibis Capital®
Ibis Capital® is an independent wealth management firm that offers a holistic financial planning approach to clients with additional services including advanced estate planning, tax mitigation strategies and behavioral economics. Its business model provides expanded solution offerings and the talented team required to offer top-tier service to choice clientele. Ibis Capital® has approximately $350 million in assets under advisement and services approximately 95 clients, including high-net-worth families, middle market business owners, pension plans, endowments and foundations. For more information please visit http://www.ibiscapital.com or follow Ibis on Twitter and LinkedIn.
Ibis Capital® and Stratos Wealth Partners do not provide legal or tax advice or services. Please consult your legal advisor regarding your specific situation.
Investment advice offered through Stratos Wealth Partners, Ltd., a registered investment advisor.
Ibis Capital and Stratos Wealth Partners are not affiliated with Elizabeth Morgan & Associates.
About Mark Gleiberman
Mr. Mark Gleiberman serves as the Chief Executive Officer of MG Properties Group. Mr. Gleiberman founded MG Properties Group in 1992. Mr. Gleiberman has overseen the acquisition, development and management of more than 100 multifamily properties totaling more than 20,000 units, with a value in excess of $3 billion. Prior to forming MG Properties, he was a tax specialist for five years with international accounting firms Ernst & Whinney and Touche Ross and worked for six years in senior financial management positions with Hybritech Incorporated and Solar Turbines Corporation. In 2006, he was selected as a finalist in the Ernst & Young Entrepreneur of the Year Awards. He graduated with a degree in Business from Drexel University in 1979 and became a licensed Certified Public Accountant in 1981 and a California-licensed Real Estate Broker in 1990.
About Elizabeth L. Morgan
A frequent speaker and author, Elizabeth L. Morgan is Owner of Elizabeth Morgan & Associates, which provides the following legal and consulting services in the following areas: International Estate and Asset Protection Planning, Investment Portfolio Planning (Legal and Tax Matters), Domestic Estate Planning, Probate, Trust, and Estate Administration, Tax and Entity Planning, and Charitable Planning and Administration, Complex Structure Administration
Ms. Morgan holds a JD from the University of Texas School of Law and a Bachelor of Arts in English from Baylor University. A board certified estate planning attorney, she affiliates with the Texas Bar Association to stay on top of new trends in the legal field. Ms. Morgan has received numerous awards over her career. For example in recognition of her excellence over nearly three decades, Ms. Morgan earned a general AV preeminent award and a specific women's AV preeminent attorney rating from Martindale Hubbell.1
1 The Martindale-Hubbell® Peer Review Ratings™ are an objective indicator of a lawyer's high ethical standards and professional ability. Attorneys receive a Peer Review Ratings™ based on evaluations by other members of the bar and the judiciary in the United States and Canada.