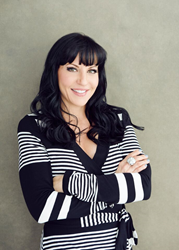 BathMasters has discovered the 'lost tech' of bathroom installation and renovation, and its message is one of positive return on investment for homeowners.
Tampa Bay, Fla. (PRWEB) March 27, 2017
Between 1947 and 2010, the construction industry eked out a grim 6% growth in its productivity compared to agriculture (1,510%) and manufacturing (760%). In fact, construction's productivity is lower today than it was in 1968. BathMasters, a Florida and Virginia-based plumbing, electrical and building contractor company, has aligned with JoTo PR to change the public perception of the industry and regain the trust of consumers.
Low productivity in construction today is the result of a multitude of factors. Although there are many large construction companies around the world, the industry also has plenty of smaller, less-productive firms. Contracts can become beset with disputes, and changes to the basic project specifications have unfortunately become the new norm. In many countries, the complex nature of regulation leads to loose controls and unethical practices. The balance of renovation and repairs to new builds in developed countries adds salt to the wound when worn infrastructure fails, crippling an area and contributing to low productivity.1
In the U.S., untrained, unscrupulous and unlicensed contractors prey on consumers, dragging down the reputation of good companies that take pride in their craftsmanship and workforce. BathMasters is working to bring needed change to the construction industry.
BathMasters was created to specialize in bathroom renovations. Experts in both custom tile and the highest quality acrylic bathrooms, the difference between BathMasters and others in the industry is twofold; each homeowner's needs are at the center of every BathMasters professional estimate, and BathMasters utilizes fully-trained installers who are driven to install their bathrooms correctly the first time.
"Co-founders and brothers Greg and David Norman stand behind their family-owned business. They recognized the need for trained craftsmen in the industry to rebuild the industry's reputation," pointed out Karla Jo Helms, CEO, Chief Evangelist and Anti-PR Strategist for JoTo PR. "BathMasters' has a rigorous training and internship program that focuses on creating master craftsmen and women—a refreshing concept in the industry."
BathMasters is rapidly expanding to meet the demand of its customers, purchasing warehouse space in Tampa Bay, Florida, and bringing its 10 years of Virginia craftsmanship, A+ rating from the Better Business Bureau, and expertise to a state that has suffered from a reputation for poor construction quality. "BathMasters has discovered the 'lost tech' of bathroom installation and renovation, and its message is one of positive return on investment for homeowners. JoTo PR has signed BathMasters as a client to help it spread the word," commented Helms.
Bathroom upgrades provide one of the greatest increases in home value, as well as enhancing key safety features. With thousands of custom bathrooms remodeled, BathMasters has become the premier choice for bathroom renovation needs. "BathMasters is changing the face of the bathroom renovation industry—beginning with proper training," added Helms.
JoTo PR has a rich history in innovative business PR solutions, and provides services to national and international organizations. The firm is a pioneer in the PR industry, blending traditional PR expertise with high technology so as to harness the advantages of both worlds—traditional and new. JoTo PR specializes in the healthcare, finance and technology sectors, but has worked for a variety of industries and non-profits, using a proprietary process to consistently find, relay and render to the media the information that's valuable to its clients' respective industries.
About JoTo PR:
After doing marketing research on a cross-section majority of 5,000 CEOs of fast-growth trajectory companies and finding out exactly how they used PR, how they measure it and how they wanted the PR industry to be different, PR veteran and innovator Karla Jo Helms created JoTo PR and established its entire business model on those research findings. Astute in recognizing industry changes since its launch in 2009, JoTo PR's team utilizes newly established patterns to create timely PR campaigns comprising both traditional and the latest proven media methods. This unique skill enables JoTo PR to continue to increase the market share and improve return on investment (ROI) for its clients, year after year—beating usual industry standards. Based in Tampa Bay, Florida, JoTo PR is an established international public relations agency. Today, all of JoTo's processes are streamlined PR services that have become the hallmark of the JoTo PR name. For more information, visit JoTo PR online at http://www.jotopr.com.
About Karla Jo Helms:
Karla Jo Helms is the Chief Evangelist and Anti-PR Strategist for JoTo PR.
Karla Jo learned firsthand how unforgiving business can be when millions of dollars are on the line—and how the control of public opinion often determines whether one company is happily chosen or another is brutally rejected.
Being an alumna of crisis management, Karla Jo has worked with litigation attorneys, private investigators and the media to help restore companies of goodwill back into the good graces of public opinion—Karla Jo operates on the ethic of getting it right the first time, not relying on second chances, and doing what it takes to excel.
Karla Jo has patterned her agency on the perfect balance of crisis management, entrepreneurial insight and proven public relations experience. Helms speaks globally on public relations, how the PR industry itself has lost its way and how, in the right hands, corporations can harness the power of PR to drive markets and impact market perception.
1. Woetzel, Jonathan, Sridhar, Mukund, and Mischke, Jan. "The Construction Industry has a Productivity Problem and Here's How to Solve it." MarketWatch. 3 March 2017. Web.