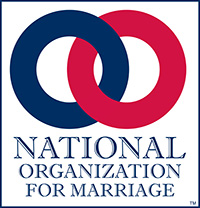 We will not be deterred by this attack, nor by the scores of LGBT activists who have pledged further violence against us.
Washington, DC (PRWEB) March 24, 2017
The following statement may be attributed to Brian S. Brown, president of the National Organization for Marriage (NOM), a co-sponsor of the #FreeSpeechBus tour along with CitizenGO and the International Organization for the Family.
"The National Organization for Marriage calls on law enforcement to intensify their investigation into the assault yesterday on our #FreeSpeechBus and its driver. We believe this violent criminal assault by two LGBT extremists constitutes a violation of our civil rights, and that of the driver, a military veteran. Unfortunately, media reports indicate that local Manhattan police may be masking the seriousness of the assault by preliminarily classifying the violent attack as "criminal mischief," a low level, misdemeanor offense. We call on police to publicly release video footage of the attack in their possession so that the American people can see for themselves what occurred. We also call on the United States Department of Justice to monitor the investigation and to determine if an independent federal review is appropriate, not only into the actions of the criminal assailants, but into the many LGBT activists who have posted comments online praising the violence, and urging further violent attacks on the bus, its driver, and any occupants.
"If the shoe were on the other foot and this was an attack by someone against LGBT or transgender individuals during the Obama administration, there would be an entirely different reaction from law enforcement and the media. The story would be front-page news all over the country, and full federal and state investigations would already be underway. The enforcement of our laws should not be dependent on perceived political sensitivities; justice must be pursued even-handedly regardless of politics.
"We will not be deterred by this attack, nor by the scores of LGBT activists who have pledged further violence against us. They are making the case for the importance of the bus tour, demonstrating by their actions that they will not tolerate a serious discussion of the issues surrounding gender and instead are intent on forcing society to accept the lie that gender can be changed according to feelings and emotions. But the reality is that biology determines gender, not feelings. Further, there is no scientific evidence that anyone is born 'trapped in the wrong body' as LGBT activists contend. This is a political movement by them to strip society of gender and force their ideology into public spaces, especially into the schools, which will severely damage our social fabric, and disrupt the lives of children. The point of the bus tour is to spark a debate about these serious issues so that policymakers can better make informed decisions. The #FreeSpeechBus tour will continue."