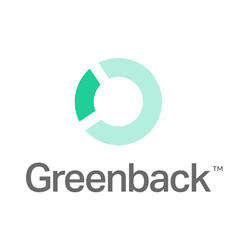 Our annual survey aims to bring the unique perspectives and concerns of US expats to light so their interests can be better protected and supported.
HONG KONG (PRWEB) March 27, 2017
Greenback Expat Tax Services announces the launch of its 2017 US Expat Opinion Survey, open until April 25, 2017 to the nearly 9 million American expatriates around the world.
Greenback, which specializes in providing tax services and consulting for 8,000+ American citizens in 211 countries and territories, is conducting the survey to gather key insights from US expats.
The 5-minute survey allows participants to weigh in on a variety of topics, including US tax filing obligations, passport revocation, FATCA regulations, FBAR (Foreign Bank Account Reporting), the Affordable Care Act, citizenship renunciation, the 2016 presidential election and new administration.
"Our annual survey aims to gain an understanding of the issues that are most relevant to US expats," says David McKeegan, Co-Founder of Greenback Expat Tax Services.
"The information collected via the survey serves an important purpose—it helps us identify what American expats need in order to better grasp and comply with their tax obligations. It also brings their unique perspectives and concerns to light so that expat advocates and government leaders can better protect and support the interests of all Americans living and working abroad."
Expats can access the survey here.
Once the survey results have been gathered, Greenback will be compiling an array of reporting and resources to share with journalists and other expat advocates. This information can be obtained by emailing info(at)greenbacktaxservices(dot)com.
Greenback will also be sharing the results with all survey respondents and selecting a winner of a $1,000 Hotels.com gift card to show appreciation for the feedback.
More About Greenback US Expat Tax Services
Greenback Expat Tax Services makes life better for Americans living abroad by aiming to take away the anxiety and hassle surrounding US expat taxes. Greenback understands that filing US taxes while overseas can be daunting, but Greenback was founded on the belief that it doesn't have to be that way. Greenback's expat-expert CPAs and IRS Enrolled Agents help expats navigate a complex system in a way that makes sense for their individual situation. Contact us at info(at)greenbacktaxservices(dot)com. You can also visit us at http://www.greenbacktaxservices.com.