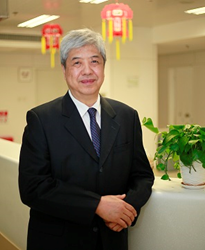 Durham, NC (PRWEB) March 28, 2017
Currently symptomatic therapies for Parkinson's Disease (PD) produce unwanted side effects and diminished effectiveness over time. A recent study published in STEM CELLS suggests that human neural stem cell (hNSC) transplantation could help to treat PD by stimulating subventricular zone (SVZ) stem cells to produce more neural cells.
Strategies involving transplantation of these cells into the affected brain regions hold great promise; however, the exact mechanisms behind hNSCs' success are not fully understood.
Neural stem cells are self-renewing and can differentiate into any type of neural cell, such as neurons and glial cells. With their ability to rescue dysfunctional neural pathways, NSCs are an ideal source for grafting and the development of novel therapies.
A team led by Renzhi Wang from Peking Union Medical College Hospital and Institute of Basic Medical Sciences, Chinese Academy of Medical Sciences presented an animal model study to improve understanding of the pathogenesis of PD. They also reported that the novel mechanism of action of transplanted hNSCs may prove helpful in the development of stem cell-based therapeutics for PD and other neurodegenerative diseases.
Using a high-throughout quantitative approach, proteome profiles of PD-related brain regions were characterized in mice. These included the substantia nigra, striatum, olfactory bulb, and, significantly, the subventricular zone (SVZ). This analysis showed a profound disturbance of the SVZ proteome, confirming the involvement of the SVZ in PD.
###
The full article, "Intrastriatal transplantation of human neural stem cells restores the impaired subventricular zone in parkinsonian mice," can be accessed at: http://onlinelibrary.wiley.com/doi/10.1002/stem.2616/full.
About the Journal: STEM CELLS, a peer reviewed journal published monthly, provides a forum for prompt publication of original investigative papers and concise reviews. The journal covers all aspects of stem cells: embryonic stem cells/induced pluripotent stem cells; tissue-specific stem cells; cancer stem cells; the stem cell niche; stem cell epigenetics, genomics and proteomics; and translational and clinical research. STEM CELLS is co-published by AlphaMed Press and Wiley-Blackwell.
About AlphaMed Press: Established in 1983, AlphaMed Press with offices in Durham, NC, San Francisco, CA, and Belfast, Northern Ireland, publishes three internationally renowned peer-reviewed journals with globally recognized editorial boards dedicated to advancing knowledge and education in their focused disciplines. STEM CELLS® (http://www.StemCells.com) is the world's first journal devoted to this fast paced field of research. THE ONCOLOGIST® (http://www.TheOncologist.com) is devoted to community and hospital-based oncologists and physicians entrusted with cancer patient care. STEM CELLS TRANSLATIONAL MEDICINE® (http://www.StemCellsTM.com) is dedicated to significantly advancing the clinical utilization of stem cell molecular and cellular biology. By bridging stem cell research and clinical trials, SCTM will help move applications of these critical investigations closer to accepted best practices.
About Wiley-Blackwell: Wiley-Blackwell is the international scientific, technical, medical, and scholarly publishing business of John Wiley & Sons, with strengths in every major academic and professional field and partnerships with many of the world's leading societies. Wiley-Blackwell publishes nearly 1,500 peer-reviewed