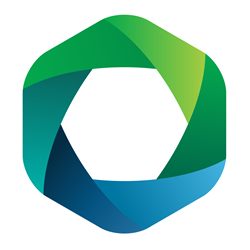 "We are pleased that an organisation like Training Industry recognises the innovative work we're doing at Miller Heiman Group to help our customers solve their complex revenue challenges through sales and service development," said B. Matthews, President
(PRWEB UK) 29 March 2017
Training Industry compiles its rankings based on the continuous monitoring of the training marketplace, which allows them to identify the best providers of training services and technologies. The 2017 Top 20 Sales Training Companies list was compiled according to the following criteria:
Training industry recognition and impact
Innovation in the sales training market
Company size and growth potential
Breadth of services offered
Strength of clients served
Geographic reach
"We are pleased that an organisation like Training Industry recognises the innovative work we're doing at Miller Heiman Group to help our customers solve their complex revenue challenges through sales and service development," said Byron Matthews, President and CEO of Miller Heiman Group.
2016 saw Miller Heiman Group introduce its Be Ready suite of sales and service solutions. The package is based around Learner Ready, the company's very own robust learning platform, which supports four distinct modalities for effective knowledge transfer: Instructor-led, Digital, Integrated, and Reinforcement. The platform allows the individual use of each modality as well as blended learning in any combination that can be tailored precisely to deliver high-quality training independent of time or location. Additionally, Strategy Ready offers top-notch consulting service to sales leaders to help them drive organisational execution. Strategy Ready's effective solutions are based on data from CSO Insights, Miller Heiman Group's research arm. Thanks to word-class research, the platform boasts deep understanding of the challenges leaders face.
"The companies that earned their place on the 2017 Top 20 Sales Training Companies List have each demonstrated significant innovation in 2017, with a specific focus on improving the learner experience," said Ken Taylor, President, Training Industry, Inc. "These companies are responding to evolving expectations when it comes to modality, mobility, and better use of learning technologies to enhance the sales training experience."
About Miller Heiman Group
Miller Heiman Group is a top professional services provider, which continually transforms workforce training into a revenue-driving business initiative powered by innovation and technology. The world's leading brands place their trust in Miller Heiman Group and benefit from a comprehensive set of sales- and customer-service-based solutions that remain unmatched in the industry. With 63 offices around the world, Miller Heiman Group has the know-how to help any organisation improve in both sales and services. To learn more, visit our website. Follow us on LinkedIn, Twitter, Facebook, YouTube and Google+.
About Training Industry, Inc.
Training Industry showcases the latest news, articles, case studies, and best practices in the training industry. We publish Top 20 and Watch List reports annually, which span a number of corporate training sectors. Our mission is to bring the highest quality information, insights, and tools, which dedicated businesses and training professionals need to take the business of learning to a higher level.