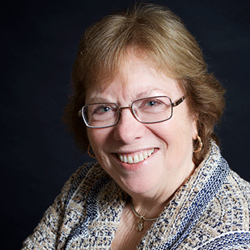 "Increasingly, supply chain and value analysis professionals have a 'seat at the table' with clinical committees when it comes to meeting a hospital or health system's bundled payment metrics,"
Lansdale, PA (PRWEB) March 27, 2017
The Association of Healthcare and Value Analysis Professionals (AHVAP), an organization of nurses and supply chain professionals, will hold their first Northeast Regional AHVAP Meeting. For 2017, Dr. Hayes will provide the Keynote Address regarding "Value Analysis in Bundles."
"Increasingly, supply chain and value analysis professionals have a 'seat at the table' with clinical committees when it comes to meeting a hospital or health system's bundled payment metrics," says Dr. Hayes. "We want to provide a presentation that allows us to report our view of the current role of value analysis in bundled payment programs, as well as how evidence is crucial to their process."
To that end, the Lansdale-based health technology assessment firm will collect results from a pre-meeting survey with questions that address topics such as:

Whether or not professionals in attendance work in health systems participating in bundles
The effects of competitive bidding on durable medical equipment selection
An open call for case studies detailing the value analysis experience in bundled payment plan participation
"It's an honor to be the Keynote Speaker for AHVAP's first northeast regional meeting," continues Dr. Hayes. "Their contribution to improving the delivery of healthcare cannot be denied. I hope that the presentation is informative for AHVAP attendees and provides them with takeaways about how evidence can continue to enhance health systems' bundled payment plan initiatives."
The 2017 AVHAP Northeast Regional Meeting is on Friday, March 31st in Philadelphia, PA. Online registration is open now.
ABOUT HAYES
Hayes, Inc., an internationally recognized leader in health technology research and consulting, is dedicated to the delivery of high-quality healthcare and improved outcomes through the integration of evidence into decision making and policy development. The unbiased information and comparative-effectiveness analyses we provide enable evidence-based decisions about acquiring, managing, and paying for health technologies. Our worldwide clients include hospitals, healthcare systems, government agencies, health plans, and employers. For more information about Hayes, Inc., visit http://www.hayesinc.com. Follow us on LinkedIn, Twitter, and Facebook.