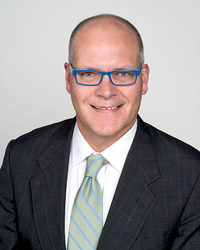 (PRWEB) March 27, 2017
Cherry Bekaert LLP ("the Firm"), one of the largest CPA and consulting firms in the country, is proud to welcome Chase Wright as a new Assurance and Advisory Partner with the Firm's Tampa practice.
In this capacity, Wright will work with middle-market public corporations, private equity-backed businesses and private companies in the technology, life sciences, health services, manufacturing and distribution industries. He will also be a member of THInc, the Firm's specialty practice that focuses on guiding and helping clients maximize opportunities for innovation in the Technology, Health & Life Sciences and Industrial sectors.
Wright has more than 20 years of experience advising and auditing publicly-traded and privately-held companies, ranging from venture-backed start-ups to multi-billion-dollar SEC registrants. His background includes a wealth of advisory experience assisting companies with financial reporting and internal controls testing and optimization.
"Chase brings deep experience in the areas of IPO filings, SEC reporting, risk advisory and complex corporate finance issues," says Christopher F. Rux, Market Leader of Cherry Bekaert's Tampa Bay practice. "Our clients will greatly benefit from his knowledge and expertise as they continue to look for ways to expand and grow."
Before joining Cherry Bekaert, Wright was an audit partner with a Big Four accounting firm and a regional CPA firm.
About Cherry Bekaert LLP
As a nationally recognized, growth-oriented firm, Cherry Bekaert has the resources to take your business as far as you want to go. The Firm's industry specialists already know your marketplace, so they can help you make the most of emerging opportunities while minimizing compliance headaches. With their down-to-earth style and wealth of practical advice, you will find Cherry Bekaert an indispensable part of your team.
Ranked among the largest accounting firms in the country, Cherry Bekaert specializes in offering solutions that impact their clients' ability to grow. For more than 65 years, global corporations, private businesses, government entities, nonprofits, emerging firms and successful individuals have relied on Cherry Bekaert to guide them forward as their growth partner.
Cherry Bekaert LLP is an independent member of Baker Tilly International. Baker Tilly International is the world's 8th largest accountancy and business advisory network by combined fee income of its independent members. Baker Tilly International member firms specialize in providing accountancy and business advisory services to entrepreneurial, growing businesses and mid-market listed corporates worldwide. | cbh.com