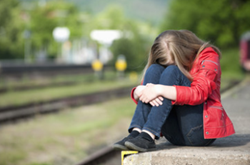 SI Restoration's in-house staff has been handling suicide cleanup for over 22 years and is very sensitive to the situation.
Baltimore, MD (PRWEB) March 28, 2017
SI Restoration is cleaning up biohazards after suicide in Baltimore, Maryland.
The upcoming spring season means an inevitable rise in suicide rates. The warm weather usually makes people happy and excited, but this is an extremely difficult time for some people. There are a lot of theories for why suicide rates tend to go up in the spring and the two most prominent were developed by Dr. Grady Dixon.
The first theory states that springtime gives enough motivation to those with depression to act on their thoughts. Winter often causes fatigue and a lack of motivation that leads to inaction, but that disappears in the spring.
He also hypothesizes that the increase in suicide rates could be due to an unexpected lack of change in mood. People anticipate depression in the winter, but they expect to feel better in the spring and summer. When this doesn't happen, their depression is intensified and causes them to self-harm.
No matter the reason, springtime suicide remains a serious issue in Baltimore and throughout the United States. In the aftermath, loved ones are often left to deal with intense feelings of sadness, guilt, and depression. The last thing they want to think about is cleaning up after the tragedy, and SI Restoration is here to help with that.
After something like this occurs, the situation needs to be cleaned up as quickly as possible. Not only to help the family move on, but also to make sure no one comes into contact with potentially dangerous biohazards. Blood can carry a number of dangerous pathogens and contaminants.
SI Restoration cleans up any blood, fluids, and odor left behind. The in-house staff has been handling suicide cleanup for over 22 years and is very sensitive to the situation. The staff is certified both with the Institution of Inspection Cleaning and Restoration Certification (IICRC) and the American Bio Recovery Association (ABRA).
Losing someone to suicide is one of the most traumatic things anyone can live through. No one can fix the after-effects immediately as they will usually last a lifetime, but SI restoration is here to make at least one step in the process a little bit easier.
About SI Restoration
Founded in 1989, SI Restoration has been assisting customers with mold removal, water damage, fire damage, and crime scene cleanup for 27 years. The company works with residential homeowners, property managers, commercial properties, and government projects.