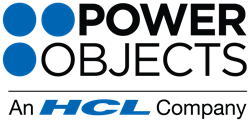 ...we want to ensure the success of each unique CRM implementation...
Irvine, CA and New York, NY (PRWEB) March 29, 2017
In 2013, PowerObjects identified a lack of available Microsoft Dynamics CRM training and created CRM University. Since its inception, CRM University has hosted over 300 training courses and empowered thousands of CRM users. With growing demand and as an award-winning Microsoft Partner, PowerObjects is excited to be bring its acclaimed CRM University Boot Camps to Irvine and New York City for the first time this spring!
Led by a team of CRM experts, each week-long boot camp consists of lectures, demonstrations, hands-on labs, and discussions, aimed at empowering participants to create the best CRM implementation for their organization. "CRM Boot Camps for Microsoft Dynamics 365 are not only packed with learning, we also strive to make them fun and interactive," says PowerObjects' Director of Education, Gretchen Opferkew. "Our instructors pride themselves on connecting with each individual participant and finding answers to every question because we want to ensure the success of each unique CRM implementation," says Opferkew.
CRM Boot Camp for Microsoft Dynamics 365 is focused on educating application administrators and customizers of various knowledge levels. The course is applicable for attendees just beginning their CRM journey, those that have worked on similar applications, and those who've worked with previous versions of Dynamics 365 and want to learn about its new features and functionality.
Training will begin at 8:30AM each day and be completed by 5:00PM, except for Friday which ends at approximately 12:30PM. Beverages, snacks, and lunch will be provided.
Dates & Locations:
Irvine Boot Camp
April 24-April 28
Microsoft Training Center - Irvine, 3 Park Plaza, Suite 1600 Irvine, CA 92614
New York City Boot Camp
May 8 - May 12
Microsoft Technology Center - New York,11 Times Square, New York, NY 10036
Boot Camp Schedule:
Day 1 and 2: CRM for Microsoft Dynamics 365 Introduction
Day 3: CRM for Microsoft Dynamics 365 Analytics
Day 4 and 5: CRM for Microsoft Dynamics 365 Administration
Pricing: $2,250.00 for all five days. PowerSuccess and PowerPlus participants should inquire about discounts on training.
To learn more about PowerObjects' CRM Boot Camps and other educational offerings, visit powerobject.com/education.