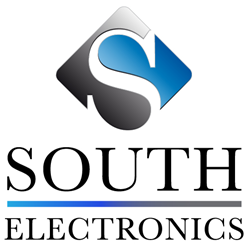 It's our pleasure to announce South Electronics as one of our distributors says Chief Executive Officer Tom Niu of Power Mate Technology, Inc
(PRWEB) March 29, 2017
South Electronics, LLC., the industrial electronic components distributor headquartered in Dothan, Alabama, has announced the addition of Power Mate Technologies to their rapidly growing franchised distribution line. The partnership between South Electronics and Power Mate Technologies assures inventory of reliable power supply solutions to manufacturers worldwide.
Power Mate technology is a leading global supplier of standard, modified, and custom designed DC/DC converters ranging from 1 to 255 watts. Founded in 1997, Power Mate provides the medical, military, transportation, telecommunication, and industrial industries with world's best power supply solutions. Additionally, Power Mate is able provide optimal services to their valued customers through agency certifications such as ISO 9001, UL, CE, CSA and TUV.
Chief Executive Officer Tom Niu of Power Mate Technology, Inc.says "It's our pleasure to announce South Electronics as one of our distributors." Cole Mitchell, Chief Business Officer at South Electronics responded, "Power Mate Technologies is an innovative leader of DC/DC converters that will provide our customers exceptional reliability with reduced cost. We're excited to have them as our premier power supply manufacturer,"
For more information, visit our Power Mate Products page, or contact us directly at 1-334-458-0070.
About South Electronics:
Founded in 2012, South Electronics is a strategic supplier of electronic components and semiconductors for medical, automotive, telecommunication, military and consumer electronics worldwide. South Electronics has multiple distribution centers located in North America and Europe to meet global demand for electronic manufactures. Our team of industry experts delivers product information quickly while maintaining the quality standard that is expected. South Electronics is built on the foundation that true supply chain partners provide both quality products and swift solutions.