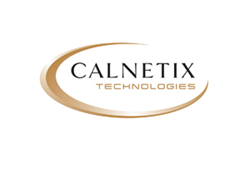 CERRITOS, Calif. (PRWEB) March 28, 2017
Pana Shenoy, Director of Engineering at Calnetix Technologies, will present a paper on the challenges of designing and commercializing a Variable Frequency Drive (VFD) system at the International Workshop on Integrated Power Packaging (IWIPP), April 5-7 in Delft, Netherlands.
The paper, titled "Commercializing Medium Voltage VFD That Utilizes High Voltage SiC Technology," is co-authored by Shenoy, Octavio Solis, Director of Industrial Programs and Liping Zheng, Manager of Power Electronics. It will address system level challenges faced in designing and commercializing a VFD system, utilizing high-speed, high-voltage and high-power density switching devices that incorporate Silicon Carbide (SiC) MOSFET technology.
Shenoy joined Calnetix in 2009 and has over 20 years of experience in product and technology development within the power industry. Prior to joining Calnetix, he was the Vice President of Engineering at VYCON, a subsidiary of Calnetix. Previously, he was the Manager of Power Technology at Leibert Corporation, a division of Emerson, and was the Vice President of Engineering at Unison Technologies. He holds a Master of Science in Electrical Engineering for Industrial Electronics from the University of Mysore, India.
First held in 1998, the IWIPP brings together researchers in the field of power electronics components, electrical insulating materials and packaging technologies to rapidly promote the development and commercialization of high-density and high-efficiency power converters. Papers ranging from core material technologies to power converters are sought that address important challenges and present solutions to increase reliability and manufacturability of power electronic components and systems while targeting increased performance and reduced system cost.
About Calnetix Technologies
Calnetix Technologies, LLC ("Calnetix"), headquartered in Cerritos, Calif., is focused on Innovation That Drives Industries™. The company specializes in high-performance, high-speed motor generators and best-in-class advanced magnetic bearings and control systems. Calnetix's patented, underlying technologies, which have been in use since the company's inception in 1998, have made Calnetix a world leader in the design and production of high-speed machines. The company's overall technology portfolio and system integration capabilities have led to development and production contracts with industry leaders and the start of many successful subsidiaries that focus on unique niche markets. For more information, please visit http://www.calnetix.com.