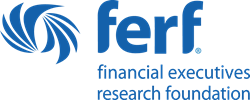 Morristown, N.J (PRWEB) March 30, 2017
Financial Executives Research Foundation (FERF), the independent, non-profit research affiliate of Financial Executives International (FEI), and Protiviti, a global consulting firm, today released a new research report discussing the role of chief financial officers (CFOs) and senior financial executives in start-up and early stage growth companies.
The research found CFOs and senior financial executives play key roles in not only managing a young and fast-growing company's finances, but also in setting broader strategic goals and establishing and achieving financial and non-financial milestones toward those goals. Further, as companies grow, the need for this financial and strategic acumen becomes more acute.
"In early-stage companies, it is very common for company founders to handle a range of financial and strategic needs. Our research found identifying the right time to bring in a financial leader could be challenging for founders," said Dave Pelland, managing director, research, at Financial Executives Research Foundation (FERF). "However, CFOs can play many critical roles such as exploring funding rounds, and establishing clear reporting systems, that can ultimately benefit a company over the long-term."
Other key findings include:

CFOs are critical to raising capital, either through venture capital funding, private investments or private equity investments
Establishing sound reporting systems and tools can allow for improved reporting metrics and communication to investors
CFOs are playing an essential role in setting and monitoring company strategy, and maintaining balance between investing in growth, building market share and preserving capital for future opportunities
Pelland continued, "For CFOs and senior financial executives who are drawn to the fast pace and growth opportunities of emerging companies, providing outsourced services to compelling companies that are not quite ready to make a full-time senior hire can be a way to experience the benefits of entrepreneurship, without some of the risk inherent in start-up companies. This also allows start-ups to bring on financial expertise in a deliberate way and ensure they've found the right mix of experience and cultural fit for their enterprise."
The research is based on interviews with 17 subject-matter experts about financial management best practices, company management and board advisors, across industries. Protiviti sponsored the research. The research report is available by visiting the online FERF bookstore at http://www.ferf.org/reports.
About Financial Executives Research Foundation, Inc.
Financial Executives Research Foundation (FERF) is the non-profit 501(c)(3) research affiliate of Financial Executives International (FEI). FERF researchers identify key financial issues and develop impartial, timely research reports for FEI members and nonmembers alike, in a variety of publication formats. FERF relies primarily on voluntary tax-deductible contributions from corporations and individuals, and publications can be ordered by logging onto http://www.ferf.org/reports.
About FEI
Financial Executives International is the leading advocate for the views of corporate financial management. Its more than 10,000 members hold policy-making positions as chief financial officers, treasurers and controllers at companies from every major industry. FEI enhances member professional development through peer networking, career management services, conferences, research and publications. Members participate in the activities of more than 65 chapters in the U.S. and a chapter in Japan. FEI is located in Morristown, NJ, and Washington, D.C. Visit http://www.financialexecutives.org for more information.
About Protiviti Inc.
Protiviti (http://www.protiviti.com) is a global consulting firm that delivers deep expertise, objective insights, a tailored approach and unparalleled collaboration to help leaders confidently face the future. Through its network of more than 70 offices in over 20 countries, Protiviti and its independently owned Member Firms provide clients with consulting solutions in finance, technology, operations, data analytics, governance, risk and internal audit.
Protiviti has served more than 60 percent of Fortune 1000® and 35 percent of Fortune Global 500® companies. The firm also works with smaller, growing companies, including those looking to go public, as well as with government agencies. Protiviti is a wholly owned subsidiary of Robert Half. Founded in 1948, Robert Half is a member of the S&P 500 index.