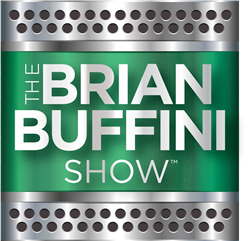 Carlsbad, CA (PRWEB) March 27, 2017
Buffini & Company, the largest real estate coaching and training company in North America, is proud to announce that "The Brian Buffini Show" podcast has surpassed one million downloads in 137 countries since its launch on St. Patrick's Day in March 2016.
Hosted by author, speaker and master motivator Brian Buffini, the show delves into the mindsets, motivation and methodologies of success with weekly content and interviews with world-class guests from the business, inspiration and sports worlds. Past shows have included Neil Armstrong, Tom Ziglar, Diana Nyad, Andy Andrews, Brian Moran, to name just a few.
"'The Brian Buffini Show' surpassing a million downloads within its first year is a testament to the quality of content Brian is putting out there," says David Lally, producer of the show. "From day one, our goal was to give people the tools they need to achieve more balance in life and in business. With the podcast, Brian has the means to reach a variety of people, no matter where they're at in their life."
Brian Buffini was born and raised in Dublin, Ireland, and immigrated to San Diego in 1986 where he became the classic American rags to riches story. After becoming one of the nation's top Realtors, he founded Buffini & Company – an organization dedicated to sharing his powerful lead-generation systems with others. Based in Carlsbad, California, Buffini & Company has trained over 3 million business professionals in 37 countries and currently coaches and trains more than 27,000 business people across North America.
Brian's wit and insights have captivated and enlightened audiences worldwide making his podcast a "must have, go-to" destination.
The podcast is available on iTunes, Stitcher, PodBean, Pocket Casts, iHeart Radio and Google Play. Launched in March, 2016, the podcast reached the number two spot on the iTunes rankings for business podcasts at initial launch and is considered one of the fastest growing podcasts in the business genre.
For further information: http://www.buffiniandcompany.com or 800-945-3485 x4.