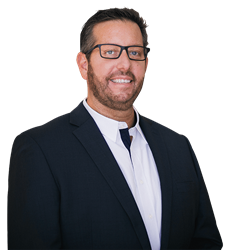 Valencia, CA (PRWEB) March 28, 2017
Scorpion, a leader in digital marketing, has recently welcomed Thomas "Tom" Wallin as its new Senior Vice President of Legal Marketing. Having handled thousands of cases throughout his career as an attorney, Wallin has invaluable insider knowledge of the legal industry. Using this professional background and his own personal experience with digital marketing, Wallin will be able to help further align Scorpion's strategy, tailoring the company's solutions for both large and small law firms nationwide.
"Tom has been a client for a long time and, like many Scorpion clients, he's become a great friend," said Scorpion CEO Rustin Kretz. "He's smart, he's driven, he's incredibly hardworking, and he loves Internet marketing. He's always been ahead of the curve, and we've worked countless late nights together. Tom will ensure that our attorneys are always taking advantage of the latest in online case generation."
Wallin has long been recognized as one of the most respected litigators in Southern California. Not only has he been named a Top 100 Trial Lawyer by the National Trial Lawyers Association, but he was also named one of the Best Attorneys in the County by Orange County Magazine and was presented with the Best OC DUI Lawyer Award by OC Metro Magazine. From 2006 to 2015, Wallin even served as Judge Pro Tem in Riverside County's busiest misdemeanor courtroom. In addition to working with Scorpion, Wallin is an active speaker on legal marketing and advertising ethics, and he is the head of The Wallin Law Firm, which has more than 600 clients across the country.
Wallin received his law degree from Southwestern University School of Law and his bachelor's degree in Criminology and Environmental Analysis & Design from the University of California, Irvine. He is a CLE-accredited speaker, and he helps facilitate of mastermind groups that focus on business growth
About Scorpion
Scorpion is a full-service digital marketing company that helps law firms nationwide get found on the Internet and attract new clients through a wide variety of services, including website design and development, paid search advertising, search engine optimization, and more. The company has been recognized as a Google Premier Partner and the 2016 Google Customer Satisfaction Champion for North America. Scorpion was also named among Deloitte's Fast Technology 500™ for 2016 as one of North America's fastest-growing tech companies. To learn more, visit ScorpionLegal.com or call (866) 344-8852.