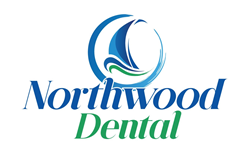 Clearwater, FL (PRWEB) March 27, 2017
The respected dental team at Northwood Dental now accepts new patients for clear braces. People who want straight teeth without the extensive time commitment and aesthetic disadvantages of traditional braces can now opt for Invisalign® in Clearwater, FL, without acquiring a referral. A custom-designed series of virtually invisible aligners are created for each patient and crafted to move teeth gently without the painful pressure of tightened wires. As a preferred provider of Invisalign in the Tampa Bay area, Dr. Jill Hagan encourages patients to learn the benefits of this discreet orthodontic treatment.
Straight teeth have been shown to provide oral health benefits as well as increased confidence as a result of an aesthetically appealing smile. Many patients seek out orthodontic treatment because they are self-conscious of their teeth. With metal brackets and wires, traditional braces are often seen as undesirable and may be just as discomforting as their bite issues. If left untreated, however, crooked or crowded teeth may cause oral health problems that should not be overlooked. When teeth are not aligned properly, they are at risk for uneven wear and breakage, digestive issues and dental hygiene difficulties that could lead to gum disease. In order to improve their patients' oral health, the Northwood Dental team offers a discreet alternative to reach the healthy, attractive smile patients desire, Invisalign treatment.
Drs. Jill Hagan, David Wagner, Saravana Karunagaran and Gabrielle Goodman want their patients to experience the essential benefits of straight teeth, and because they understand the difficulties and limitations caused by traditional options, they often recommend Invisalign in Clearwater, FL. After capturing a three-dimensional image of a patient's oral structures, the doctor designs clear aligners that fit snugly over the teeth. Every two weeks, the patient simply changes into a new custom aligner. Patients do not need to restrict food choices or struggle with dental hygiene because they are able remove the aligners to eat, brush and floss. Not only does this make the process easier, it also prevents the staining that often occurs from bracket adhesives and the difficulty of accessing the tooth surface when brushing.
Anyone who wants to learn more about Invisalign in Clearwater, FL, can find information on the Northwood Dental website at http://www.clearwater-dentistry.com, or call 727-288-9085 for a consultation to determine if clear braces are their orthodontic solution.
About the Practice
Northwood Dental is a family and cosmetic dental practice offering personalized dental care to patients in Clearwater, FL. Drs. Jill Hagan, David Wagner, Saravana Karunagaran and Gabrielle Goodman offer a variety of experienced dental services including laser dentistry, dental implants, Invisalign®, periodontal treatments, sleep apnea and preventative dentistry. The Northwood Dental team strives to offer the latest techniques in dentistry utilizing the most advanced technology in order to offer patients leading care they can depend on. To learn more about Northwood Dental or Drs. Hagan, Wagner, Karunagaran or Goodman, please visit their website at http://www.clearwater-dentistry.com or call 727-288-9085 to schedule an appointment.