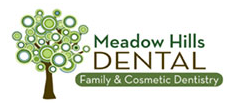 Aurora, CO (PRWEB) March 27, 2017
New patients who have sleep apnea in Aurora, CO, can now see Dr. Mark Braasch for leading sleep apnea treatment, with or without a referral. Sleep apnea is often left untreated because patients are not familiar with common symptoms of the condition, which can include daytime sleepiness, morning headaches and chronic snoring.
Dr. Braasch seeks to raise awareness of sleep apnea in Aurora, CO, and provides leading care for those who have the condition. Unfortunately, sleep apnea is commonly left undiagnosed, simply because those who have it rarely realize they do. The condition is characterized by symptoms that mainly occur during sleep, including snoring and shallow breathing that can prevent those affected from entering into a deep, restful sleep.
In addition to nighttime symptoms, sleep apnea is also characterized by chronic daytime sleepiness, an inability to focus and morning headaches. If left untreated, the condition can not only reduce the patient's daily quality of life, but can also increase the risk of heart attack, diabetes, high blood pressure and other physical problems. Depending on the type of sleep apnea an individual is experiencing, Dr. Braasch may recommend a variety of treatment options. In some cases, the patient may simply need to make some healthy lifestyle changes to greatly improve their quality of sleep. In other cases, oral devices may be recommended to change the position of the mouth during sleep and prevent apnea symptoms. In the most severe cases, surgery may also be recommended.
Patients who have issues with snoring, daily fatigue and other common symptoms of sleep apnea in Aurora, CO, are invited to schedule an appointment with Dr. Braasch. Consultations can be reserved by calling 720-325-2460.
About the Practice
Meadow Hills Dental is a family and cosmetic dental practice offering personalized dental care for patients in Aurora, Colorado. Dr. Mark Braasch graduated from the University of Nebraska Medical Center in 2004 and earned his post doctorate fellowship from Las Vegas Institute. Dr. Braasch is a member of the American Academy of Sleep Medicine (AASM) and was voted Best Dentist in Omaha, Nebraska. Meadow Hills Dental offers a variety of dental services such as general dentistry, orthodontics, TMD treatments, cosmetics, and medical devices for sleep apnea. To learn more about Meadow Hills Dental and their services, visit their website at http://www.meadowhillsdental.com or call 720-325-2460 to schedule an appointment.