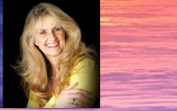 Significance of bio-identifiers using brainwaves has not yet been explored, but the time to explore the possibilities is upon us.
Torrance, CA (PRWEB) March 29, 2017
Announcing Dr. Carol Francis, Clinical Psychologist in Torrance, CA, led a team of research students to determine if brainwaves can reliably identify an individual when given a set of repeatable stimuli. Research results and data analysis will be released and published in early Summer which have been conclusively determined that brainwaves can function as bio-identifiers.