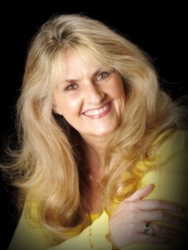 Personal mind self-control, hypnosis, meditation, and mindfulness are powerful tools which help individuals create, focus, perform precisely, motivate, and succeed. Join this seminar for 10 useable techniques of meditation that address many styles.
Torrance, CA (PRWEB) March 30, 2017
April 1, Saturday 12-2PM, Dr. Carol Francis will teach 10 effective mindful meditation techniques which are aimed specifically to help students, athletes and those stressed or depressed in life. Pre-registration required at 310-543-1824 or through drcarolfrancis.com. Seminar will be held at 3655 Torrance Blvd, Third Floor, Torrance, CA 90503.
Dr. Carol Francis, Clinical Psychologist, Clinical Hypnotherapist and Reiki Master, has been teaching these variations of Mind Yoga or mindfulness techniques for over 20 years. "Since each individual's brain functions as well as personality types are unique, not all meditation techniques match each individual. Therefore a variety of meditation techniques are used in this seminar so that individuals who are talkative, quiet, mentally hyperactive, mentally undisciplined, anxious, depressed, or stressed can learn those meditation techniques that produce the mindfulness results that improve cognitive and emotional functioning. I also use these techniques with athletes, students and those overwhelmed with the stresses or life so that people can function in their occupation with greater focus, energy, motivation and determination."