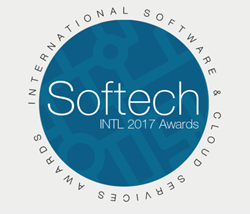 My thanks to the awards programme for recognising the hard work and dedication of the Creative Virtual team and naming us the best in the industry.
London, UK (PRWEB) March 29, 2017
Creative Virtual, a world leader in customer and employee engagement, knowledge management and self-service solutions, was recently named 'Best Virtual Assistant Solutions Provider 2017' as part of the 2017 International Software & Cloud Services Awards.
In recent years, the software and cloud industry has increasingly become an essential aspect to modern life. The International Software & Cloud Services Awards look to recognise those who are changing the industry with their innovative thinking, dedication and exceptional work ethic. The awards are given solely on merit and are awarded to commend those most deserving for their ingenuity and hard work, distinguishing them from their competitors and proving them worthy of recognition.
"It has been a true privilege to work with every one of my deserving winners and I am very proud of the success they have achieved," said Kaven Cooper, Awards Coordinator. "I would like to congratulate them and wish them the best of luck going forward."
"When I founded Creative Virtual over 13 years ago, virtual assistant and chatbot software was still very much in its infancy," said Chris Ezekiel, Founder & CEO of Creative Virtual. "It has been exciting to experience first-hand the evolution of these solutions and to play a key role in the development and adoption of this self-service technology by large enterprises around the world. My thanks to the awards programme for recognising the hard work and dedication of the Creative Virtual team and naming us the best in the industry."
Creative Virtual's natural language virtual assistant technology, V-Person™, is backed by a knowledge management, workflow management and business intelligence reporting platform, V-Portal™, which is a key differentiator in today's marketplace. Creative Virtual's solutions are designed to be complementary to what organisations already have in place, to sit on top of existing infrastructure and integrate with existing systems, so organisations can create highly personalised virtual conversations quickly and without lengthy or expensive development projects. Today the company's virtual assistant solutions are having over 50 million conversations per year and that number is growing.
Visit the Creative Virtual website to learn more about their critically-acclaimed suite of Smart Help solutions.
ABOUT CREATIVE VIRTUAL
Creative Virtual is a world leader in self-service solutions that enable anywhere, anytime customer engagement between brands and their customers. Leading global organisations including Lloyds Banking Group, Time Warner Cable, HSBC, Verizon, Chase, InterContinental Hotels Group, Autodesk and Tesco rely on our award-winning V-Person technology to improve their customer support experience, increase sales, reduce costs and build brand loyalty.
Backed by an experienced, expert team as well as an extensive partner network, our innovative virtual agent, knowledge management and business intelligence platform empowers organisations to provide customers with consistent, accurate, personalised and seamless omnichannel engagement across web, mobile, social, SMS, contact centre, service desk, live chat and IVR channels. Delivering significant contact deflection and reductions in average call handling times, as well as increased first contact resolution, together with powerful customer analytics and outcome tracking, the V-Person Smart Help platform is the most compelling self-service product in the world today.
Creative Virtual is headquartered in the United Kingdom with operations in the United States, the Netherlands, Australia, New Zealand, India, Singapore and Hong Kong. For more information about Creative Virtual and V-Person technology, please visit our website at http://www.creativevirtual.com.