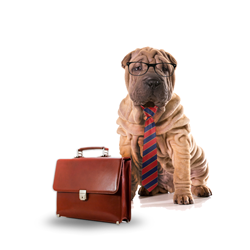 Vero Beach, FL (PRWEB) March 29, 2017
Blue Dog Business Services hosted a job fair for local candidates in Vero Beach, Florida on March 22, 2017. Open interviews were conducted to fill a handful of positions.
As a local business experiencing significant growth, Blue Dog is in a unique position to provide quality employment opportunities in a fun and challenging professional environment, according to CEO Ron Eliot Dichter:
"We encourage qualified candidates to challenge themselves professionally, but we also want to have fun in the process. You can have your lunch on the beach under the blue skies of sunny Florida, only minutes away. And yet, when we work, we work hard and we focus on positivity and engendering the development of our staff. And that includes me." – Ron Eliot Dichter
Available positions include Administrative Assistants, Marketing Assistants, Outside Sales Agents, Recruiting Agents, Sales Call Center Specialists, Sales Closers and Sales Support Reps. Blue Dog is still looking for qualified individuals to fill these crucial roles in the company.
For more information, call 772-360-4646 or visit the Blue Dog Services Careers page.
Blue Dog Business Services was founded in 2010. They offer a variety of merchant services, including payment processing, hardware solutions, loans and cash advance, customer financing programs, gift cards and loyalty, as well as a give back product, for which Blue Dog commits to donating 5% of all proceeds from processing your payments to the charity of your choosing. A top-5 firm in the payment processing industry, Blue Dog has both a local and national presence.