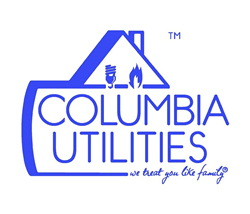 New York, NY (PRWEB) March 29, 2017
Columbia Utilities, a family-owned and -operated energy supply company, today announced its sponsorship of five (5) students from Cristo Rey Brooklyn High School, an independent college prep high school in East Flatbush, Brooklyn for its Corporate Work Study Program.
Columbia's $33,000 sponsorship will cover half of the cost of the students' education. This year's contribution will bring the total commitment to $159,000 over the last five years.
This is the first year that Columbia is opening its doors to five students who will participate in the everyday inner workings of a business and gain valuable skills to set them up for success in college and future careers. Columbia Utilities has been a longtime supporter of the work study program at Cristo Rey Brooklyn High School.
"We are very excited to welcome these students into our offices through the Cristo Rey Corporate Work Study Program and introduce them to different areas of our business," said Robert Palmese, president of Columbia Utilities. "We believe our active participation in helping students hone their professional skills will help them strengthen their confidence and provide them with a launch pad of success for their future careers. We are proud to partner with Cristo Rey on this effort."
"Cristo Rey Brooklyn High School appreciates the commitment which Columbia Utilities has made to help our students gain equal access to a quality college prep education," said Bill Henson, president of Cristo Rey Brooklyn High School. "Their financial and mentoring support has a transformative impact on the lives of our students."
Students gain valuable experience working in various departments such as accounting, human resources, legal, marketing and business development, finance, and office services. Each student works one full day per week, learning new skills to help build their resumes and readiness for college and future careers.
About Columbia Utilities
Columbia Utilities is a family-owned and operated energy company that supplies electricity and natural gas in New York. Sister company PALMco Energy supplies electricity and natural gas in Connecticut, Delaware, Illinois, Maryland, Massachusetts, New Jersey, Ohio, Pennsylvania, Virginia, and Washington D.C. Our family has been in the energy business since 1938, and we dedicate ourselves to providing quality service, customer satisfaction, and dependable energy.
The partnership with Cristo Rey is part of Columbia Cares, our ongoing effort to give back to the communities in which we work. For more information on Columbia Cares and its various partnerships and initiatives, please visit https://www.columbiautilities.com/columbia-cares.
About Cristo Rey Brooklyn
Cristo Rey Brooklyn, part of the national Cristo Rey Network of high schools, is a Catholic high school educating young people of limited economic means to become men and women of purpose and service. A unique component of their enrollment is its corporate work study program. As part of their education, all CRB students work one day each week in offices like Columbia Utilities enabling them to economically access a private college prep education that would otherwise be beyond their means, all while gaining invaluable real world experience. Students earn up to 50% of their cost of education and learn the values of hard work, responsibility and ambition. 100% of the graduates, all of whom have participated in Cristo Rey Brooklyn's CWSP have been accepted into a four-year college with full financial need met.