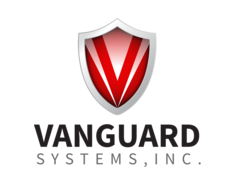 ASTON, PA (PRWEB) March 29, 2017
Vanguard Systems, Inc., a leading Enterprise Content Management (ECM) provider for more than 25 years, has announced the launch of it's eMobile Application, billing the new service as a full end-to-end storage and process management system, ideal for organizations supporting roving internal staff or field personnel.
"eMobile was the next logical step in the evolution of Vanguard's offerings," said Dave Engberg, President of Vanguard Systems. "We've had clients in the past still buried in paper documents coming from the field—even in 2017. With eMobile, users conduct business as usual, but with more control, vast access to customer information, enhanced field management capabilities and immediate data transfer to legacy applications—and of course, no paper or associated inefficiencies. We think field staff and management alike will truly enjoy how smoothly documentation and workflow can be handled through eMobile."
The eMobile application from Vanguard takes data from existing business applications and generates work orders, deliveries, inspections, and more. But rather than producing a printed document, eMobile will package the transaction and handle its distribution electronically to all relevant parties—as well as its execution. eMobile also automatically collects all relevant data through iOS or Android mobile devices and makes real-time updates to office software, putting transactional data in the hands of both field staff and process managers simultaneously.
"The net result is a cheaper, faster, better system," said Engberg. The Vanguard Systems President pointed out that the process can improve both services and workflow, making cumbersome transactions much easier to execute in the field. With automatic syncing and storage, beneficial results include a reduction in errors as well as less time and energy spent on data entry.
Traditional business uses such as proof of delivery, work orders, service calls, and warranty services aren't eliminated, but improved upon electronically. The reduction in work hours, data entry, and other energy spent monitoring and saving the details of each transaction directly translates into improved efficiency in the field. According to Vanguard, this makes for happier customers, smoother transactions, and a more flexible business.
Additional information about eMobile is available at https://www.vansystems.com/emobile/.
Vanguard and any Vanguard product, service name or logo used herein are trademarks of Vanguard Systems, Inc. All other trademarks used herein belong to their respective owners.
###