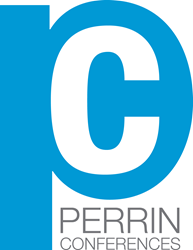 Chicago, IL (PRWEB) March 29, 2017
Perrin Conferences' 3rd Annual Class Action Litigation Conference will take place on May 31, 2017 at the Omni Chicago Hotel in Chicago, IL. This conference assembles leading lawyers on both sides of the bar, as well as judges, insurance professionals, in-house counsel and claims administrators who will all be engaging in discussions regarding the status and foresights of class action litigation in the U.S. from coast to coast.
Conference panelists will dig down into an array of topics such as Current Trends in Consumer Class Action Litigation, "Battleground" Discovery, Ethical Issues in Class Action Practice, The Beginning and the End of Class Action Lawsuits, Supreme Court Update, Update on Securities, Corporate Governance & Appraisal Actions and The Judicial Perspective & Rule 23 Committee Update.
Below are some of the featured conference speakers:
Shannon Cassell, Chief Commercial Litigation Counsel, Litigation, Allscripts Healthcare Solutions, Chicago, IL
Michael W. Early, Esq., Assistant General Counsel, Old Republic Professional, Chicago, IL
Jason Erb, Assistant General Counsel, Hyundai Motor America, Orange County, CA
Daniel C. Girard, Esq. Girard Gibbs LLP, San Francisco, CA
Jason L. Lichtman, Esq., Lieff Cabraser Heimann & Bernstein, LLP, New York, NY
Savan Vaghani, Senior Counsel, McDonald's Corporation, Chicago, IL
Christopher M. Vlasich, Esq., Claims Practice Leader, Allianz Global Corporate & Specialty, Chicago, IL
The conference will be chaired by three leaders in the industry- a plaintiff attorney, defense attorney and an in-house counsel who have collaborated with Perrin Conferences to assemble a well thought-out, balanced agenda consisting of topics and speakers that active litigants in the industry won't want to miss out on.
Chairs:
Todd C. Jacobs, Esq., Shook, Hardy & Bacon LLP, Chicago, IL
Adam J. Levitt, Esq., Grant & Eisenhofer P.A., Chicago, IL
Matt Miller, Esq., Vice President, Deputy General Counsel – EMEA, APAC and Global Litigation, Groupon, Inc., Chicago, IL
The conference offers CLE accreditation for qualified candidates, including a session for ethics credit. For more information about the agenda and registration, please visit http://www.perrinconferences.com .
About Perrin Conferences
As the leading national provider of joint plaintiff/defendant litigation conferences, Perrin Conferences offers comprehensive and specialized continuing legal education (CE/CLE) in an atmosphere of learning, networking and sharing. The company's conferences attract influential leaders and foremost talent in the legal industry to discuss current topics in litigation through mock trials, presentations and webinars, setting the standard in professional litigation education and networking.
# # #
Contact:
Bethany Corio
Perrin Conferences
T. 610-220-1817
bcorio(at)perrinconferences.com
http://www.perrinconferences.com