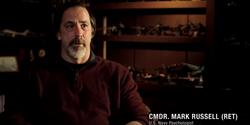 CEO Joe McCain said, "We are excited about the opportunity. The Maryland International Film Festival and Ms. Cahill help raise the level of awareness about what we do, and we are grateful to work together."
Washington DC (PRWEB) March 28, 2017
Help Heal Veterans, and actress Kerry Cahill (The Walking Dead) are partnering with the Maryland International Film Festival (MDIFF) on April 2, 2017, at 5:10 PM for the screening of the documentary, "Thank You for Your Service." MDIFF is screening over 100 films during the 2017 film festival. Actress Kerry Cahill (The Walking Dead) also stars in the feature film of the same name that will be hitting theaters soon. MDIFF Executive Director, Tracie Hovey said, "Help Heal Veterans had worked with Kerry Cahill on a couple of different programs so when we received this film, it made perfect sense to collaborate with them both and hopefully, make a larger impact for both the documentary and Heal Vets."
Heal Vets CEO, Joe McClain, said, "Our message of healing veterans through the use of therapeutic crafts is an important one. We believe in serving our veteran community and working with partners who have the same goals. When we receive a chance to collaborate with partners who can help share that message with a younger generation that needs to hear it, we are excited about the opportunity. The Maryland International Film Festival and Ms. Cahill help raise the level of awareness about what we do, and we are grateful to work together."
The screening of "Thank You for Your Service" takes place Sunday, April 2, at 5:10 pm at the Bridge of Life. "Thank You for Your Service" tackles the mental health crisis in the military and addresses specific solutions to reducing stigma both within the military and within the larger culture.
The Maryland International Film Festival, Hagerstown (MDIFF-H) is scheduled to open March 30, 2017, with a film from Golden Globe winner, Kamala Lopez, called Equal Means Equal. The opening night red carpet event at the Kepler Theater will have celebrities Kerry Cahill and Ann Mahoney from The Walking Dead, Director Joe Carnahan (The Grey, The Blacklist), Director Eduardo Sanchez (The Blair Witch Project), and Golden Globe winning Actress/Director Kamala Lopez.
For more information about the festival, and to purchase tickets for the March 30-April 2 event, see: http://www.marylandiff.com. The Maryland International Film Festival-Hagerstown partners with several local organizations, businesses, and individuals, and major sponsors include the City of Hagerstown, the Hagerstown-Washington County Convention and Visitors Bureau, Washington County Government (Office of Grant Management), the Nora Roberts Foundation, Washington County Arts Council, SNM Global, Horizon Goodwill Incorporated, Ovation PR & Advertising, Bridge of Life Center, Manning Media, Herald-Mail, Help Heal Veterans, and the Maryland Film Office.
About Help Heal Veterans: Help Heal Veterans, a nonprofit organization, founded during the Vietnam War, supplies free arts-and-crafts kits to injured servicemen and women and U.S. veterans. The kits often become a part of the patient's treatment plan, giving them a creative outlet along with tangible therapeutic and rehabilitation benefits. The kits improve fine motor skills, cognitive functioning, memory improvement, anger issues and dexterity. Help Heal Veterans has distributed more than 29 million kits since 1971 from hundreds of craft categories.
The Maryland International Film Festival – Hagerstown is a 501(c)3 non-profit organization and is organized by filmmakers and marketing executives who understand the power of film and support the talent of the independent filmmaker. One of the film festival's goals is to encourage the development of filmmaker networks including media, distribution and the association with other artists. MDIFF - Hagerstown, believes in the importance of giving back to the community and donates a portion of the proceeds to charities.