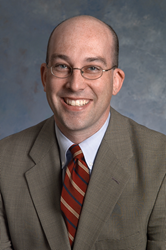 We've covered subjects from voice, data, Internet and mobility to cloud, hosting, managed solutions and more.
Harrisburg, PA (PRWEB) March 29, 2017
Grudi Associates has launched its new website, http://www.grudiassociates.com, to provide customers and other visitors with information about the company and its services and make available an invaluable resource for telecom & IT information. Grudi Associates is a leading provider of B2B telecom and IT services in Central PA and beyond.
"Our website is an important tool for telling our customers and the industry who we are, what we do and how we can help them get more out of their telecom & IT investment," says Walt Grudi, President of Grudi Associates. "Our new website helps us do a better job of communicating our message."
In addition to explaining Grudi Associates' wide range of services, it helps visitors understand how these services can benefit their businesses. Because Grudi Associates is an independent provider and coordinator of services, the website content is not limited to any one or group of carriers. It is designed to aid customers in doing what is best for their companies.
"We have invested significant resources in creating content, including in-depth articles on an array of topics," says Grudi. "We've covered subjects from voice, data, Internet and mobility to cloud, hosting, managed solutions and more."
Two of the key content areas are outsourced services, which enable Grudi Associates to enhance a business's internal capabilities with industry-leading resources, and service optimization, which focuses on matching the right services with the business's ongoing needs. Bringing it all together is Grudi Associates' Managed Solutions, a powerful telecom & IT management & outsourcing tool.
"Our new website has a lot of great content, but it's certainly not done," says Grudi. "It never will be. We will continuously add new and updated content to reflect our changing industry, technology and services. It will be a living resource that just keeps getting better."
About Grudi Associates: Grudi Associates provides a broad range of telecom and IT services that help businesses and organizations connect and communicate more effectively. Through strategic partnerships with national and regional providers, Grudi Associates delivers innovative and cost-saving wireless, data, Internet, local and long distance, telecom management and hosted solutions. By providing its customers with a single point of contact for virtually any need, Grudi Associates delivers innovative solutions and simplified telecommunications.