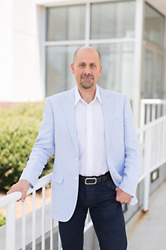 I have a well-rounded look when it comes to the patients I treat. Whether it be from general health concerns to kidney-specific problems, I'm able to apply my experiences to help my patients in the best way possible.
Savannah, GA (PRWEB) March 30, 2017
Dr. Nizar S. Eskandar, who has lead SouthCoast Health's Nephrology Department for almost 10 years, has a broad background of clinical experiences which sets him apart from many other nephrologists. With this experience also comes an understanding of the importance of awareness efforts like National Kidney Month.
According to Dr. Eskandar, the Southeast region of United States in particular needs to focus more on its kidney health. "The Southeast United States – Georgia, South Carolina, and Alabama in particular – have higher incidence of obesity, hypertension, and diabetes. People are generally more unfit in this region, having a higher average BMI. All of these factors reflect negatively in kidney health." More accounts of hypertension and diabetes, being two of the biggest risk factors for chronic kidney disease, lead to a higher concentration of kidney-related diseases in the region. "I think the Southeast United States needs more national attention and education through events and different forms of outreach on kidney health in general," commented Dr. Eskandar.
In the effort to raise more awareness about the importance of kidney health, Dr. Eskandar makes sure to be involved in community health fairs and other forms of local outreach. From speaking at churches, participating in school-screenings for hypertension, and promoting the importance of kidney awareness campaigns such as National Kidney Month, Dr. Eskandar hopes to prevent more cases of chronic kidney disease while providing treatment for those suffering from it.
Most people overlook their kidney health when it comes to their list of health issues to keep an eye on. However, because kidney disease shows little to no symptoms in the early stages, Dr. Eskandar emphasizes the importance of getting screened regularly, especially if hypertension, diabetes, or chronic kidney disease runs in the family "If someone has multiple health issues, such as diabetes and hypertension, they need to pay attention to their kidneys as well, " said Dr. Eskandar. "Because there are no symptoms, no physical alerts or alarms associated with failing kidneys, it's important for everyone to stay on top of their overall health and know how it can be affecting kidney function. Other health issues, such as cardiovascular disease for example, can also negatively affect the kidneys.
Along with maintaining a healthy lifestyle that includes a healthy diet and regular exercise, Dr. Eskandar said getting regular blood tests done and trying to stick to a low-salt diet are additional ways to prevent chronic kidney disease. Chronic kidney disease, in the majority of cases, can be avoided if someone keeps their health in check and maintains regular visits with a healthcare professional.
"It's important that people establish a relationship with a primary care physician in order to get associated with a nephrologist," said Dr. Eskandar. "Diagnosing chronic kidney disease all starts in the primary care physician's office. If patients are good about going to their yearly health examinations without skipping any appointments, the physician should be able to refer them to a nephrologist if kidney disease findings have been identified."
Dr. Eskandar says he is able to treat patients with kidney issues as a whole due to his initial experience as an internal medicine doctor. His training in primary care allows him to examine nephrology patients with a wider spectrum of knowledge and expertise. Dr. Eskandar also has experience working in the Intensive Care Unit. Being Board Certified in Internal Medicine, Nephrology, and Critical Care Medicine, "I have a well-rounded look when it comes to the patients I treat," said Dr. Eskandar. "Whether it be from general health concerns to kidney-specific problems, I'm able to apply my experiences to help my patients in the best way possible."
In addition, Dr. Eskandar has practiced under healthcare systems from all over the world. Being from Syria, Dr. Eskandar grew up in an environment that had far less resources for healthcare compared to that of the United States. Along with the healthcare system of the U.S., he has experience with the European and Middle Eastern health systems as well. "All of that together made me have an overview and broader look into medical problems in general and nephrology in particular," said Dr. Eskandar. "This helps me provide the best individualized care for each patient I treat."
When asked why he chose to specialize in nephrology, Dr. Eskandar said, "nephrology is a very interesting field. It is very intellectual, intuitive, and also requires a significant knowledge of physiology." He explained that he also finds it very intriguing that there are still a lot of undiscovered facts and a lot of research to be done in this field. "There is a lot of aggressive, kidney-focused research going on currently compared to the past. Medical technology has really advanced what we understand about nephrology in the last five to ten years. Because of this pickup in research being done, I'm very excited to see what there is still to be discovered about our kidneys."
Dr. Eskandar, along with the rest of the SouthCoast Health team, is dedicated to providing the best care for patients. As National Kidney Month comes to a close, make sure to keep your kidney health in mind as you strive for Total Wellness.