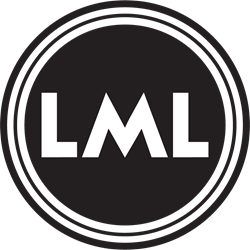 "PinSource has always been known for quality, customer service, and reliability. We're hoping this change in ownership will build upon these elements, while increasing our creativity and innovation to grow with our customers,"
WILLISTON, VT (PRWEB) April 10, 2017
PinSource, a promotional products and custom lapel pin company, and division of SUI International, Ltd., located in Williston, Vermont, announced today that Jennifer Lockwood, Nick Lockwood and Jessica Miro have purchased the company. PinSource is now a subsidiary of LML, LLC, owned by the same partners.
"PinSource has always been known for quality, customer service, and reliability. We're hoping this change in ownership will build upon these elements, while increasing our creativity and innovation to grow with our customers," said Managing Partner Jessica Miro.
PinSource is known as the worldwide expert in lapel pins. Founded in 1986 by Robert and Lorrie Rothman, PinSource has been a leading supplier in the souvenir industry, and internationally known for its specialization in unique and innovative design and manufacturing of promotional, collectible, and recognition items for companies large and small.
"We're excited to take the reigns from Rob and Lorrie. While we may be new owners, Jennifer, Jessica and myself bring a combined 18 years of experience marketing and selling lapel pins. We plan to leverage that knowledge to better serve our customers, and introduce new technologies and products to further cement our position as an industry leader," said Managing Partner, Nick Lockwood, who will continue in his role as Managing Director.
Even though there is a change in ownership, the company will remain at the 380 Hurricane Lane location in Williston, Vermont. It will retain all employees, who play an integral role in the company's success. "We know the value we extend to our clients is founded in the knowledge and skillset of our staff. Over 80% of our sales team has worked at PinSource for over ten years. Each person's acumen, in what can be a complex job with lots of moving parts, keeps our clients coming back," said Managing Partner Jennifer Lockwood.
PinSource provides innovative solutions for each client's unique promotion. To learn more about the company's full range of products and services, please visit http://www.pinsource.com. For further information regarding the sale of the company, please contact Nick Lockwood at nick(at)pinsource(dot)com.