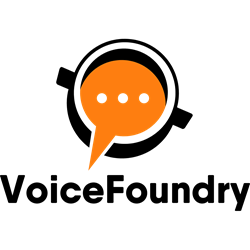 Tulsa, OK (PRWEB) March 29, 2017
VoiceFoundry, a provider of enterprise cloud-based contact center solutions with a unique focus on customer engagement, today announced joining the Freshdesk Marketplace ecosystem as a new partner to deliver a CTI Connector to link voice calls to the Freshdesk help desk ticketing solution. Freshdesk, a leading provider of cloud-based customer engagement software, recently launched the Freshdesk Marketplace to create a powerful and innovative ecosystem for customers, developers and partners.
Based on the Amazon Connect platform, the CTI connector enables companies to quickly and cost-efficiently integrate VoiceFoundry voice solutions and Freshdesk support ticketing systems, giving contact center agents the information they need to provide an exceptional experience on each and every call. Agents can instantly view caller information using a CTI screen pop – with contact info, service history, ticket ID or simply to open up a new ticket. This functionality allows agents to quickly resolve customer issues as a result of having access to customer data without the need to re-request information from the customer.
"Freshdesk is focused on helping customers deliver exceptional customer service, our work with the VoiceFoundry supports that mission. The Amazon Connect integration provides a new way for customers to integrate our helpdesk software with an innovative contact center solution," said Francesco Rovetta, Vice President of Alliances & Distribution at Freshdesk. "The VoiceFoundry team has been a pleasure to work with and we look forward to continuing this relationship in the future."
"We are focused on partnering with providers who share our same vision for creating exceptional customer experiences. Freshdesk brings an innovative approach to integrating with partners in order to deliver voice with a comprehensive help desk solution to growing businesses. We are proud to participate in the Freshdesk Marketplace and deliver a CTI Connector that delivers real value to customer interactions," said CEO John Marino of VoiceFoundry.
VoiceFoundry has extensive experience in designing and implementing contact center solutions for mid to large enterprise businesses. With over 100 years of combined contact center expertise, VoiceFoundry is focused on partnering with software companies that have demonstrated real business value in innovative solutions and approaches to the customer experience. Our expertise is in delivering services focused on natural language automation, CTI, Workforce Optimization, user design, analytics and enterprise integrations.
About VoiceFoundry
VoiceFoundry is passionate about customer experience. We specialize in the delivery of cloud-based enterprise contact center solutions and are uniquely focused on helping businesses improve customer engagement, while maximizing the benefits of the cloud. Our expertise is focused on AI & natural language automation, CTI, enterprise integration, user experience design, analytics and workforce optimization. With a relentless pursuit of customer success, our team strives to disprove the notion that software projects have to be painful – and that technology must hurt to work. For more information, visit us at https://voicefoundry.com/.
About Freshdesk
Freshdesk Inc. is the leading provider of cloud-based customer engagement software. Freshdesk's suite of products include the flagship product, Freshdesk, which allows organizations to support customers through email, phone, websites, forums and social media: Freshservice, a cloud-based service desk and IT service management solution; Hotline.io, an in-app support and engagement platform for mobile-first businesses; and Freshsales, a CRM solution and sales system for high-velocity sales teams. With powerful features, an intuitive interface and a freemium pricing model, Freshdesk's products are widely used by teams and companies of all sizes, from SMB to enterprise. Based in San Bruno, California, with offices in Germany, United Kingdom, Australia and India, Freshdesk is backed by Accel, Tiger Global Management, CapitalG and Sequoia Capital India. The company has over 100,000 customers around the world including 3M, Honda, Bridgestone, Hugo Boss, University of Pennsylvania, Toshiba and Cisco. For more information, visit https://freshdesk.com/