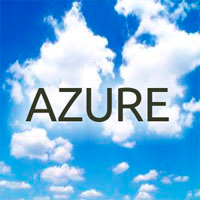 Microsoft Azure's integrated tools, pre-built templates and managed services make it easier to build and manage enterprise, mobile, Web and Internet of Things (IoT) apps faster, using skills you already have and technologies you already know. - Mark Scott
Seattle, Washington (PRWEB) March 29, 2017
SQLSoft3 is currently offering a variety of new open and Guaranteed-to-Run class dates for Azure/Cloud training. For actual dates and Guaranteed-to-Run status, please use this link to view the course calendar:
Microsoft Azure Fundamentals (10979) – also available as MOC On-Demand

Great for beginners and experienced hands who want to refresh and update their Azure knowledge. Get hands-on instruction and practice implementing Microsoft Azure in this instructor-led two-day Microsoft Official 2-day class.
Integrating On-Premises Core Infrastructure with Microsoft Azure (10992)

This 3-day instructor-led course covers a range of components, including Azure Compute, Azure Storage, and network services that customers can benefit from when deploying hybrid solutions.
Developing Windows Azure and Web Services (20487)

You will learn how to develop services using Web API and Windows Azure in this 5-day class.
Developing Microsoft Azure Solutions (20532) – also available as MOC On-Demand

This four-day instructor-led class offers students the opportunity to take an existing web application and expand its functionality as part of moving it to Azure.
Implementing Microsoft Azure Infrastructure Solutions (20533) – also available as MOC On-Demand

This five-day instructor-led class is intended for IT professionals who are familiar with managing on-premises IT deployments and who also need to learn how to move and deploy workloads in Azure.
Cloud-Based Integration Using Azure Logic Apps (AZPI)

This 5-day course offers the full picture for developers who need to build integration solutions using the Azure platform, and gives students about 20 hours of hands-on lab time in which they will build several integration solutions.
Enabling and Managing Office 365 (20347) – also available as MOC On-Demand

This 5-day instructor-led training (ILT) course targets the needs of information technology (IT) professionals who take part in evaluating, planning, deploying, and operating Microsoft Office 365 services.
Security Transformation (A650)

This 3-day course shows you how Microsoft technologies – such as Identity Protection, Conditional Access, Information Protection, Cloud App Security, Advanced Threat Analytics and Privileged Identity Management – can work together to secure your IT.
About SQLSoft3
SQLSoft3 is the home of reality-priced IT Professional, Developer, and Security Awareness training for Microsoft Azure, SQL Server, Identity Management, Windows 10, Windows Server, Sharepoint, System Center, Visual Studio, Exchange, Skype and more. SQLSoft3 offers the lowest prices for Microsoft MOC On-Demand training in the known Universe and continues to deliver live IT Instructor-led training to individuals as well as national and global companies. Over the past 20+ years, SQLSoft3 has trained over 50,000+ IT Professionals, Developers, and Security experts.