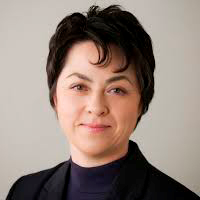 SQLSoft3 has partnered with Terumi Laskowsky to help SQLSoft3 client organizations create a company-wide culture around security awareness. - Mark Scott
Seattle, Washington (PRWEB) March 29, 2017
Organizations are under siege from a variety from threats. Is seems like there is a steady stream of news stories about the latest company to be hacked. Many attacks exploit known system vulnerabilities and others exploit the human element. You can't defend what you don't know is exposed.
That's why SQLSoft3 has partnered with Terumi Laskowsky to help SQLSoft3 client organizations create a company-wide culture around security awareness with SQLSoft3 Corporate Training Events.
SQLSoft3 Corporate Training Events are private or semi-private training for IT Professionals, Developers, or Security experts. When budgets are tight or when trying to use EOQ or EOY training dollars, the best way to reduce training costs and the time required for training is by working with SQLSoft3 to set up SQLSoft3 Corporate Training Events.
About Company-wide Security Awareness Training
The first two classes that SQLSoft3 and Ms. Laskowsky will offer are the CSF – Cloud Security Foundations course and the SE - Security Essentials course.
The CSF - Cloud Security Foundations course is geared towards security professionals, but is also useful for anyone looking to expand their knowledge of Cloud security including IT Managers and Business Managers tasked with deploying IT services in the Cloud. It provides students a comprehensive two-day review of Cloud security fundamentals.
On the first day, the course begins with basic concepts of IT security and Cloud computing, then these concepts will be combined to describe the security issues in the Cloud. The discussion will identify differences between the Cloud and the traditional outsourcing as well as issues around DevOps in the Cloud. The second day will be mostly hands-on exercises where a simple secure system is built in the Cloud using security concepts covered on the first day. The course will leverage the current best practices in the Cloud including ISO, NIST, CSA, and other sources.
The SE - Security Essentials course is designed for individuals with an IT background but limited security experience and is relevant for both managers and practitioners alike. The class is broken up into three broad sections, awareness, threats (offense), and remediation (defense). The course will provide a jumping off point for further study of Security concepts, Ethical Hacking, Secure Coding, and/or Security Management. The security landscape is always changing and the course includes discussions of current exploits and security events in the news.
About Terumi Laskowsky
Terumi Laskowsky is an internationally recognized security expert. Her current expertise is in IT Security (Application, OS, Network), IT GRC (Governance, Risk, Compliance), IT Management, and IT Communications. Over the years, Terumi has served in several IT executive roles in financial, software, and IT services companies servicing private industry, government, and military organizations; as well as consulting and training on security initiatives for a variety of global Fortune 500 companies.
About SQLSoft3
SQLSoft3 is the home of reality-priced IT Professional, Developer, and Security training for Microsoft Azure, SQL Server, Identity Management, Windows 10, Windows Server, Sharepoint, System Center, Visual Studio, Exchange, Skype and more. SQLSoft3 offers the lowest prices for Microsoft MOC On-Demand training in the known Universe and continues to deliver live IT Instructor-led training to individuals as well as national and global companies. Over the past 20+ years, SQLSoft3 has trained over 50,000+ IT Professionals, Developers, and Security experts.