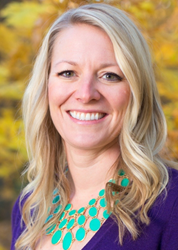 Mt. Horeb, WI (PRWEB) March 29, 2017
Dr. Angela Cotey, a noted general dentist in Mt. Horeb, is now educating her patients on early orthodontic treatment and accepting new pediatric patients, with or without a referral. Dr. Cotey knows that interceptive orthodontics in Mt. Horeb, WI, can help young patients have a better orthodontic outcome and experience. When patients receive early treatment, they may achieve straight teeth with less treatment in their teenage years as well as less discomfort overall.
According to the American Association of Orthodontics, patients should receive an orthodontic screening before they turn seven years old. During this early age, a qualified dentist may be able to craft a treatment plan that will allow the permanent teeth to grow in a way that reduces the need for extensive treatment in the future. Since the bones and teeth are still growing and developing, certain issues like crowding, a small dental arch and a small palate may be much easier to address early on.
Beyond the aesthetic benefits of straight teeth, Dr. Cotey likes to focus on the oral health advantages as well. Crooked or crowded teeth can cause difficulty maintaining proper oral hygiene routines for pediatric patients as well as adults. When food particles and plaque are left between teeth, they can lead to inflammation of the gums and eventually, gum disease. Dr. Cotey encourages parents to not only help their children maintain proper oral hygiene routines, but to set them up for success with a foundation of straight teeth.
Dr. Cotey believes all children should be evaluated for their orthodontic needs at an early age to help them have the best chance at having the most functional, straight teeth possible. Parents in Mt. Horeb, WI, who believe interceptive orthodontics may be right for their children should contact Dr. Cotey's office at 608-433-2102 to schedule an appointment.
About the Doctor
Dr. Angela Cotey is a general dentist offering personalized dental care to patients in Mount Horeb, WI. Dr. Cotey and her entire team take pride in offering the latest advancements in dentistry and dental technology to ensure each patient enjoys a comfortable experience with long-lasting results. Dr. Cotey combines advanced dentistry with a fun and friendly style. She is a member of numerous professional organizations including the American Dental Association, the Wisconsin Dental Association, American Academy of Cosmetic Dentistry, Fellow in the Academy of General Dentistry and current President of the Wisconsin Dental Study Club and Madison Dental Progress Forum. To learn more about Dr. Cotey or the services she offers, please visit her website at http://www.villagesmilecare.com or call 608-433-2102 to schedule an appointment.