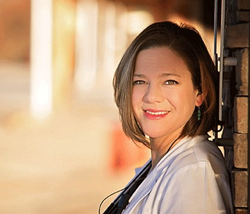 Carnegie, OK (PRWEB) March 29, 2017
Patients interested in receiving quick and effective orthodontics can now receive FASTBRACES® in Carnegie, OK, from Dr. Jamie Cameron, with or without a referral. The FASTBRACES system is valued for its ability to straighten teeth efficiently, compared to traditional orthodontic treatment. Depending on each patient's case, treatment with the FASTBRACES system could be completed in 120 days or less.
For some, crooked teeth and unhealthy bites are a genetic trait, while others develop these conditions due to other issues including crowding in the mouth. In many cases, patients, including teens and adults, find orthodontic treatment undesirable as a result of the time commitment involved. Traditional braces take anywhere between one to two years, with more complicated cases taking even longer.
Applying the latest orthodontics technology and over 30 years of research and development, Dr. Cameron offers patients a more efficient solution, FASTBRACES. Appearing similar to traditional braces, the brackets used in FASTBRACES treatment are actually shaped like a triangle to easily move the root of each tooth at the beginning of treatment, as opposed to the end. Doing so also minimizes "rebound," which refers to the tendency of a tooth to return to its pretreatment location once the corrective braces have been removed.
Used throughout the country as well as by qualified dental clinicians internationally, FASTBRACES affords Dr. Cameron the opportunity to help patients in Oklahoma achieve a functional, healthy and attractive smile in less time and with a smaller budget. Correcting cross bites, over bites, open bites, crowding and spacing issues, FASTBRACES offers versatile treatment for a variety of cases.
Patients who wish to have their teeth straightened quickly are encouraged to receive a consultation with Dr. Cameron for FASTBRACES in Carnegie, OK. Orthodontics appointments can be scheduled by calling Liberty Dental at 580-654-1008
About the Practice
Liberty Dental is a general dental practice offering cutting-edge and personalized dental care to patients in Carnegie, OK and surrounding areas. After graduating from the University of Oklahoma College of Dentistry, Dr. Jamie Cameron established Liberty Dental in 2010; she is dedicated to continuing education and improving patient care. The Liberty Dental team offers a variety of services using the latest techniques and cutting-edge technology. Services include FASTBRACES®, periodontal disease treatment, sleep apnea relief and dental implant restorations, among other services. Dr. Cameron shares her passion for dentistry with each patient and strives to offer the latest techniques for minimally invasive, long-lasting and effective care. To learn more about Dr. Cameron, or the services offered at Liberty Dental, call 580-654-1008 or visit http://www.libertydds.com.