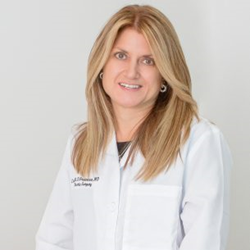 (PRWEB) March 29, 2017
Dr. Lisa DiFrancesco, board certified plastic surgeon from Atlanta, has joined the prestigious Haute Beauty Network. The Haute Beauty Network, affiliated with luxury lifestyle publication Haute Living, is proud to recognize Dr. Lisa DiFrancesco as the network's newest partner.
Dr. DiFrancesco will share her skill and expert opinion with the Haute Beauty and Haute Living subscribers, educating readers on her field and providing exciting and relevant news, tips, trends and insight relating to her specialties.
About Dr. Lisa DiFrancesco:
Dr. Lisa DiFrancesco loves helping people. The native New Yorker graduated with honors from Worcester Polytechnic Institute of Massachusetts. After graduation she took part in a highly specialized Oculoplastic surgery fellowship in Atlanta where she pioneered research investigating eyelid innervations to avoid complications after eyelid surgery. Her expertise goes beyond eyelid surgery to include aesthetic surgery of the face, breast and body. Dr. D is the first surgeon to offer SculpSure, a non-invasive fat reduction treatment. She prides herself on offering state-of-the-art procedures and minimally invasive treatments like injectable fillers and laser rejuvenation to reverse and prevent the early signs of aging.
Dr. D is also the physician for the PGA Championship Tour. She believes in giving back and as a board member of Sisters By Choice, she is hosting this year's Pink Ribbon Walk 5K in Piedmont Park (http://www.sistersbychoice.org) where they will provide a free Mobile Breast Clinic, one of the few events in the country to do so.