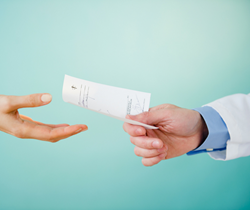 Save up to 80% on your medications with the free Save On Medical Pharmacy Savings Card
Chicago, Illinois (PRWEB) March 29, 2017
Save On Medical (http://www.saveonmedical.com) is pleased to announce a new partnership with SingleCare. This partnership gives SaveOnMedical patients free access to a new pharmacy savings tool that helps them compare the costs of prescriptions at the leading U.S. pharmacies and save up to 80% on their medications.
When patients sign up for this free membership they receive a pre-activated and ready to use pharmacy savings card. The card helps patients save an average of $150 annually per card user, regardless of medical history. The card entitles the cardholder, and every member of their family, to discounts on every FDA-approved prescription medication sold at over 35,000 pharmacies, including Walmart, Target, Rite Aid, Walgreens, CVS, Kroger, Harris Teeter, Duane Reade, Longs Drugs and Fry's. Members simply bring the card to the pharmacy and ask the pharmacist to process the prescription using the BIN and PCN number found on the card.
Non-members can also use the SaveOnMedical.com Prescription Price Search Tool which is now available on the website. This tool makes it easy for patients to find out how much a prescription costs and where they can get it filled nearby.
To look up a prescription price or to locate a pharmacy, go to http://www.saveonmedical.com and click the "Pharmacy" tab. Type in your prescription and zip code, then click "Search." Save On Medical will provide you with a list of pharmacies near you that carry the medication, along with the discounted price you'd pay with the help of your Pharmacy Savings Card. You can enroll to receive your card on SaveOnMedical.com.
What makes this Pharmacy Savings Program different?
The SaveOnMedical.com Prescription Price Search Tool is completely free to use. Creating an account to receive the Pharmacy Savings Card is also free. What makes this program unique is that Save On Medical's partner, SingleCare, works directly with the pharmacies as opposed to Pharmacy Benefit Managers (PBMs). This means that the price you see, is the price you'll pay. It's not just an estimate or proposed rate.
Even if you have insurance, this free card can save you money if:

Your medication is not covered by your plan
You have a high annual deductible
You have a high co-pay which exceeds the cost of the prescription
We believe consumers should be able to compare costs for prescriptions, and get the medication they need without worrying about networks, coverage limitations, or deductibles. Sign up to receive your Pharmacy Savings Card and start searching for your prescriptions on SaveOnMedical.com today to see how much money you can save.
About Save On Medical:
Save On Medical.com is an online marketplace for medical procedures that uses price transparency to help patients make informed care decisions based on cost, quality or convenience —similar to the way Expedia does for travel. Providers are then able to advertise their pricing, collect up-front payment and fluctuate prices based upon demand. Save On Medical currently helps patients compare costs for diagnostic imaging procedures, lab services and prescription medications. Patients can request appointments online through the SaveOnMedical.com dashboard and pay for procedures online. No extra fees, no additional bills in the mail, no stress of dealing with medical billing companies.
About SingleCare:
SingleCare, a 2016 Dig|Benefits Technology Innovator Award winner, is reshaping the way we think about healthcare by creating an online, price transparent marketplace for the purchase of routine health services. We offer pre-negotiated, affordable rates for routine care, and publish those rates so consumers can make more informed decisions about their healthcare and the subsequent costs. With an intuitive online platform and free membership, consumers can see a medical doctor online, search, view and compare the costs of dental procedures, vision exams and prescriptions; book an appointment and then pay the pre-negotiated rate after their appointment. For healthcare providers, SingleCare guarantees full payment for services rendered so they can reduce financial risk, administrative burdens and cost. Founded in 2014, SingleCare is headquartered in Columbus, Ohio. Sign up today or learn more at http://www.singlecare.com.