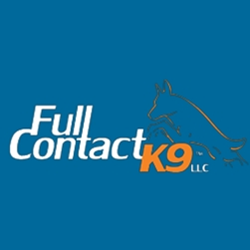 Our values – and more importantly, our prioritization of the animal's welfare – drive everything we do
Atlanta, Georgia (PRWEB) March 29, 2017
Full Contact K9, an Atlanta-based dog services provider, has recently teamed up with attorney Theresa Therilus, founder of Pet Protect Law that assists dog owners in creating legally-enforceable pet trusts for their canine companions.
Therilus, a Harvard-trained attorney will assist new owners in taking the natural next step to protect their new companion. Says Evan Dunbar, CEO of Full Contact K9, "When our clients purchase a fully-trained dog, they're making an investment. It's natural for them to want to protect that investment which is why pet trusts make so much sense."
Pet trusts are designed to ensure a pet's welfare is maintained in the event of its owner's death. Today almost all states will honor pet trusts written by an attorney, including specifications about things like training, housing, and distribution of funds. Explains Therilus, "A Pet Trust is just one more way a pet owner can love their animal unconditionally."
In addition to directives on funds for care, Pet Trusts also provide detailed instructions regarding a pet's healthcare, a named caretaker, and what to do with money leftover in the event of a pet's death. "It's surprising how many pet owners take such great care of their pets when they're alive," explains Therilus, "and forget to think about what will happen to their animal once they're unable to care for them anymore."
Pet Protect Law will work hand-in-hand with Full Contact K9 to provide legal counsel to potential protection dog owners. Many of Full Contact K9's first-time protection dog owners have specific questions about the legality of protection dogs and how to protect their investment over time. "Pet Protect Law is a natural fit for a partnership with Full Contact K9," says Dunbar. "Our values – and more importantly, our prioritization of the animal's welfare – drive everything we do."
Full Contact K9 operates out of Georgia and California. Providing trained dogs for sale, training for protection dogs, and pure-bred puppies, Full Contact K9 has earned a reputation as one of the most full-service dog training providers in the country.
Pet Protect Law is located in Florida. Specializing in ownership and liability concerns for pet owners, Pet Protect Law regularly creates Pet Trusts and other legal documentation for protection dog owners.
To find out more about Pet Protect Law's partnership with Full Contact K9, visit http://www.fullcontactk9.com and click on "Pet Protect Law" or call 678.235.K9K9 today.
Submitted by ClickReady Marketing