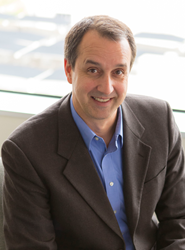 Dallas, TX (PRWEB) March 31, 2017
Pursuant, a full-service fundraising agency serving nonprofit organizations, welcomes Stuart Boyd as senior vice president of technology products. Boyd comes to Pursuant with extensive experience in technology products in the nonprofit space. Most recently, Boyd served as Chief Technology Officer at Marathon Kids where he established the CRM and marketing solutions to transform their communication and business process capabilities.
Boyd will serve as senior technologist and strategist leading Pursuant's technology product efforts across the full life cycle from product insights and creation through delivery and customer support as Pursuant expands its offerings around technology-enabled analytics and insight tools to drive strategy for our clients and the industry at large.
"Pursuant's role as a leader in the use of data and analytics made it an easy choice to join the team. The breadth of expertise within Pursuant keeps us at the forefront of innovation in the use of data analytics. Recent technological advances have created new opportunities to bring those successful and proven strategies to an even broader set of nonprofits," said Boyd.
Boyd enjoys combining technical insights and product strategies to deliver disruptive products. Over the past two decades he has led teams for all phases of the product lifecycle. This holistic set of experience informs how his teams bring creative solutions to clients. Staying at the forefront of emerging technologies and their potential motivates him to constantly learn and to collaborate with other innovators in the nonprofit community.
"We now have more cost effective and scalable ways to access information and analyze it in real time. This means we can deliver the most pertinent information to nonprofits at the most valuable points in time as they make key decisions," said Boyd. "We can also put the data to work to optimize or even automate existing workflow to support the nonprofit. In the end, it means nonprofits make efficient and informed decisions, increasing the impact of their work to improve people's lives."
Pursuant CEO Trent Ricker said, "we have a clear vision to create accessible solutions that enable nonprofits of all sizes to apply data-driven strategies. Stuart will lead the development in the convergence of analytics and technology as we create new products for the market." Ricker also added that Boyd will drive product innovation for TouchPoint, Pursuant's recently acquired church management software platform.
Prior to his work with Marathon Kids, Boyd's career focused on mobile technology, social media, and cross-channel marketing solutions that serve nonprofits as well as for-profit organizations. He has a particular interest in earned media strategies, social influence, and the incredible opportunities presented by the ability to access and work with data.
Stuart has a bachelor's degree from Pomona College and a master's degree from the University of Iowa. Stuart and his family live in Austin Texas.
The Pursuant Group (http://www.pursuant.com), based in Dallas, Texas, exists to inspire passionate people to change the world through great causes. We empower nonprofit leaders to deliver on their mission by more effectively connecting resources to vision. Pursuant is the only technology-enabled, data-driven, full-service fundraising firm dedicated to helping nonprofits experience fundraising success. Founded in 2001, Pursuant partners with health and human service organizations, educational institutions, athletic programs, hospitals, faith-based organizations, and churches to impact lives through intelligent data, proven strategies, and award-winning creative to grow and sustain revenue. Visit us at http://www.pursuant.com to help you achieve your fundraising goals.