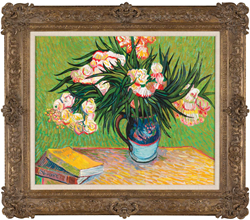 Treasures on Trial explores some of the most notorious fakes and forgeries of our time.
Wilmington, Delaware (PRWEB) March 30, 2017
Grab your detective hat. Winterthur Museum, Garden & Library is opening "Treasures on Trial: The Art and Science of Detecting Fakes," a major exhibition offering visitors a Sherlock Holmes-style investigation of some of the most notorious fakes and forgeries of our time, April 1, 2017 – January 7, 2018. Revealing new insights from conservation science, Treasures on Trial includes 40 examples of fakes and forgeries associated with masters such as Henry Matisse, Coco Chanel, Paul Revere, Antonio Stradivari, Louis Comfort Tiffany, and others, drawn from the Winterthur Collection and public and private sources.
"Treasures on Trial presents a broad range of works that provide a rather startling view of the scope and sophistication of the counterfeiting market, from fine art to sports memorabilia, couture clothing, wine, antique furniture, and more," said Linda Eaton, John L. and Marjorie P. McGraw Director of Collections and Senior Curator of Textiles at Winterthur. "Visitors will be able to see a fake Mark Rothko painting that was part of the Knoedler Gallery scandal; sports memorabilia fraudulently associated with Babe Ruth; counterfeit fashion and accessories masquerading as Chanel, Hermès, and Dior; wine purported to have belonged to Thomas Jefferson, as featured in the book "Billionaire's Vinegar"; and fake antiques associated with Paul Revere and George Washington, among other fascinating works."
Eaton co-curated Treasures on Trial with Colette Loll, Founder and Director of Art Fraud Insights, LLC, a Washington, DC, based consultancy dedicated to issues of art fraud.
"In my work with law enforcement nationally and internationally, the time-tested tools of meticulous investigative work together with scientific analyses and connoisseurship help solve even the toughest cases involving fakes and forgeries," said Loll. "Treasures on Trial goes a step beyond traditional exhibits on this topic by uniquely presenting analyses performed at Winterthur's and other leading labs."
To download a range of images from the exhibition, visit Winterthur's PhotoBucket resource: http://s1004.photobucket.com/user/snewton6/library/Treasures%20on%20Trial?sort=3&page=1
Treasures on Trial is presented by DuPont. Funded in part by Freeman's.
Visit Winterthur.org for more information.