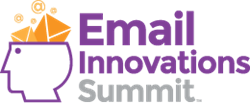 This year, we've invited some of the most successful brand marketers working today to discuss how their email programs are pushing the envelope to generate breakthrough results.
Las Vegas, Nevada (PRWEB) March 30, 2017
Rising Media, Inc., a global events producer specializing in technology-related conferences and exhibitions, announced that it is partnering with Only Influencers, a community of over 500 of the world's leading thought leaders and email marketing professionals, to produce Email Innovations Summit at the Rio All-Suites Hotel & Casino in Las Vegas from April 19-21, 2017.
Launched in May 2016, this will be the 3rd Email Innovations Summit event, with annual events in Las Vegas and London. From the latest advancements in acquisition techniques to going beyond responsive design, Email Innovations Summit explores the cutting edge of email marketing trends and the latest strategies that will drive tomorrow's results, including the latest trends in data-driven subject lines to drive increased engagement, and much more.
Hundreds of email marketing professionals are expected to attend the event for two days of education, exhibits, and special events aimed at facilitating relevant training and industry updates as well as critical connection-building and networking opportunities amongst email marketing professionals and innovators. The event also features an additional post-conference day of workshops for deeper, interactive learning.
"Email Innovations Summit is the only conference that literally continues year round," says Bill McCloskey, Chair of Email Innovations and founder of Only Influencers, the oldest and most trusted community for email marketers in the world. "After the conference is over, every attendee is invited to join this long running community to expand the knowledge they gained at the conference. This year, we've invited some of the most successful brand marketers working today to discuss how their email programs are pushing the envelope to generate breakthrough results."
Keynote addresses include presentations by Jeanniey Mullen, Partner, Global Marketing Leader Innovation, Mercer, who will discuss email's rise to power; Morgan Stewart, Co-Founder and CEO, Trendline Interactive, Inc., who will address how to measure the impact of innovation; and David Daniels, CEO & Founder, The Relevancy Group who will speak on the future of relevance and one-to-one marketing. A complete conference agenda, including dedicated tracks on "Innovations in Email" and "In the Trenches Career Track," schedule, and speaker list can be found online at emailinnovationssummit.com/lasvegas/2017/agenda.
The discussions and contacts forged at the Email Innovations Summit don't end with the conference. Every attendee will receive a 6 month complimentary membership to Only Influencers, a curated community for email marketing professionals.
In addition to the conference program, Email Innovation Summit's exhibit hall will play host to the industry's most innovative companies showcasing the latest innovations, services, and tools for email marketers, including Diamond Sponsor CertainSource; Silver Sponsors Email Monks, Fluent, LLC, LiveClicker, Marapost, Zeta Global; and Sponsors LazBro, Inc., and Personic.AI. Companies interested in becoming a sponsor should visit emailinnovationssummit.com/lasvegas/2017/sponsorship.
About Rising Media
Rising Media is a global events and media producer excelling in Internet and technology-related events and content. Events include Inside 3D Printing, RoboUniverse, Virtual Reality Summit, Data Driven Business, Building Business Capability, Predictive Analytics World, Text Analytics World, eMetrics Summit, Conversion Conference, AllFacebook Marketing Conference, Search Marketing Expo, Affiliate Management Days, Influencer Marketing Days, Future of Immersive Leisure, Global Online Classifieds Summit, and Web Effectiveness Conference in the USA, United Kingdom, Germany, France, Italy, India, China, Korea, Singapore, Australia, Brazil.
For more information, please visit http://www.risingmedia.com.
About Only Influencers
Only Influencers (OI) is the oldest and most trusted community of email marketers in the world. Launched in 2003 by industry pioneer Bill McCloskey (founder of eDataSource.com), Only Influencers has hosted daily discussions on email marketing for the last 14 years and revolutionized the industry. The community is a mix of 500 of the world's leading Email Marketing brands, vendors, consultants and agencies, helping each other in a private, safe environment. OI also hosts a website (onlyinfluencers.com) with thousands of articles on email marketing written by the membership and available to the general public. OI also publishes a weekly newsletter with the latest Email Marketing news, jobs, tips, product reviews, and thought leadership. "