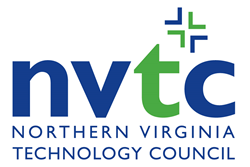 HERNDON, Va. (PRWEB) March 30, 2017
The Northern Virginia Technology Council (NVTC), the largest technology council in the nation, today announced the appointment of three new members to the NVTC Board of Directors. The new NVTC Board members are:

Tim O'Brien, Site Director, Micron Technology, Inc.
As Site Director, Tim O'Brien serves as the most senior executive in the region for Micron Technology, Inc., a premier 300mm high-tech semiconductor facility manufacturing high quality DRAM, NAND and NOR memory products. Micron's Virginia site employs more than 1,300 team members in Manassas and is the largest exporter in Virginia. O'Brien joined Micron in 1988 as Process Engineer and has since held a series of increasingly responsible positions in manufacturing, engineering and corporate development.
Dr. Jason Providakes, President and CEO, The MITRE Corporation
Dr. Jason Providakes is President and CEO of The MITRE Corporation where he leads the organization's strategy and business operations to meet the government's evolving needs. He brings more than 35 years of technical and leadership experience to MITRE and the federally-funded research and development centers (FFRDCs) MITRE operates for United States government sponsors.
James R. Schenck, President and CEO, PenFed Credit Union
James Schenck is President and CEO of PenFed Credit Union, America's second-largest federal credit union, serving 1.5 million members worldwide with more than $21 billion in assets. Since becoming CEO in April of 2014, Schenck has led PenFed's asset growth from $17.6 billion to $21.3 billion, grown annual net income from $116 million to $179 million and increased membership from 1.3 million to 1.5 million.
# # #
The Northern Virginia Technology Council (NVTC) is the membership and trade association for the technology community in Northern Virginia. As the largest technology council in the nation, NVTC serves about 1,000 companies from all sectors of the technology industry, as well as service providers, universities, foreign embassies, nonprofit organizations and governmental agencies. Through its member companies, NVTC represents about 300,000 employees in the region. NVTC is recognized as the nation's leader in providing its technology community with networking and educational events; specialized services and benefits; public policy advocacy; branding of its region as a major global technology center; initiatives in targeted business sectors and in the international, entrepreneurship, workforce and education arenas; and the NVTC Foundation, a 501(c)(3) nonprofit charity that supports the NVTC Veterans Employment Initiative and other priorities within Virginia's technology community. Visit NVTC at http://www.nvtc.org.