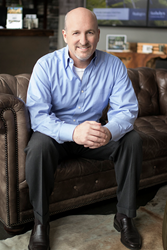 "We have respected Dave's success and reputation for years, so it's truly an honor to finally be working together," Stacy Jones, Owner and Vice President
KIRKLAND, WA (PRWEB) March 30, 2017
Realogics Sotheby's International Realty (RSIR) announced today the addition of Dave Janssens to the Kirkland branch of the global real estate network. A veteran broker for more than twenty years, Janssens is consistently a top producer in Kirkland, Bellevue, Houghton and other Eastside communities. He is also a trusted leader in the local real estate industry as a Managing Broker and a mentor to newer brokers.
"My move to Realogics Sotheby's International Realty's Kirkland office coincides with my desire to offer my clients the best marketing in the real estate industry while better serving inbound homebuyers from overseas markets," said Janssens. "Having enjoyed living and working in Kirkland as well as the surrounding communities for more than two decades, it's time to expand my horizons. With my enhanced local team and a network of offices in destination markets, I can increase my international reach and my business at the same time."
An avid traveler, Janssens frequents Costa Rica where he had noted that Sotheby's International Realty® affiliates opened offices. He also witnessed a dramatic increase in home buyers from Asia in recent years and was drawn to RSIR's Asia Services Group as key advantage for his listing clients.
"There's no question that our market has become more international and I'm proud to be a Senior Global Real Estate Advisor with this leading luxury firm while serving all property types and price points," adds Janssens. "My new platform will optimize my local listings to an international audience. I'm better able to help my clients who are considering second homes or moving outside the area where Sotheby's International Realty® provides market data, access to listings, and direct referral services."
Janssens currently resides in Kirkland, right around the corner from his first house, where he is raising his son and daughter, ages 16 and 15, respectively. He greatly appreciates the outdoors, coached youth soccer for 8 years, and was an inaugural member of the Lake Washington Lacrosse Board.
"We have respected Dave's success and reputation for years, so it's truly an honor to finally be working together," said Stacy Jones, Owner and Vice President of RSIR. "We're excited to partner on the next generation of his business while augmenting our firm with his core market knowledge and established business network."
Ranked amongst the top 10 largest residential real estate firms in Washington State, according to the Puget Sound Business Journal's "Book of Lists", RSIR is appointing resident experts that live and work in the primary markets that it serves throughout the Puget Sound. As a point of differentiation, the award-winning brokerage fosters team development and a progressive marketing enterprise that benefits from exclusive advertising platforms reaching Asian consumers, business executives, and the tech industry such as the all-Mandarin "Seattle Luxury Living", an industry-leading WeChat app, the "Home of the Day" with Puget Sound Business Journal, and "Geek Home of the Week" with Geekwire; to nam a few. The Sotheby's International Realty® franchise system is comprised of approximately 19,000 real estate professionals representing 47,000+ exclusive listings at more than 800 branch offices throughout 65 countries and territories, worldwide. In 2016, the fast-growing real estate brand generated more than $95 billion in residential sales volume worldwide and is recognized by Lifestory Research as the "2017 America's Most Trusted® Residential Realtor Brokerage".
For more information, visit Dave Janssens' newly launched website: http://www.davejanssens.com