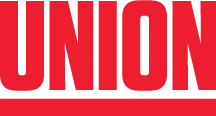 New York, NY (PRWEB) March 29, 2017
The 19th Annual Bonhoeffer Lectures in Public Ethics will be held at Union Theological Seminary in the City of New York, on April 7-8, 2017. Sponsored by Union's Bonhoeffer Chair of Theology and Ethics and the German Bonhoeffer Chair Foundation, the lectures will examine how the Reformation played out in Europe and America, with special attention to Bonhoeffer's Germany. Speakers will focus on the role of churches in public life.
"Western Christianity is in a state of decline, even crisis," said Clifford Green, Bonhoeffer Chair Scholar, Union Theological Seminary. "In this conference we look to Luther and Bonhoeffer, and ask what we learn to help renew and re-form the church of the future."
The Bonhoeffer Lectures have always been both a scholarly and a practical endeavor. This year, in addition to examining Bonhoeffer as a public theologian, the conference commemorates the 500th anniversary of the birth of the Protestant Reformation in Germany. Under the title Re-Forming the Church of the Future: Bonhoeffer, Luther, Public Ethics, the two-day program of lectures and panel discussions will examine the theology informing the social ethics of churches, especially those deriving from the Lutheran Reformation. An accomplished roster of theologians, church leaders, and leading Bonhoeffer scholars from across the globe will provide insight into the ways in which churches and other civic institutions might best engage the public in the critical issues of our time. The two keynote speakers are:
Bishop Heinrich Bedford-Strohm, Presiding Bishop, Protestant Church of Germany, former Bonhoeffer Visiting Professor, Union Theological Seminary. Lecture topic: "Reformation: Freeing the Church for Authentic Public Witness."
The Honorable Kevin Rudd, President of the Asia Society Policy Institute, New York, former Prime Minister of Australia. Lecture topic: "Truth in Politics."
The Bonhoeffer Lectures alternate between German and North American universities, except in years when the International Bonhoeffer Congress convenes. The last time Union Theological Seminary presented the Bonhoeffer Lectures was in 2011 with the theme Bonhoeffer for Coming Generations.
Tickets are limited. For more information and to register, please visit http://www.utsnyc.edu/bonhoeffer.
About Union Theological Seminary
Union Theological Seminary in the City of New York is a seminary and a graduate school of theology established in 1836 by founders "deeply impressed by the claims of the world upon the church." Union prepares women and men for committed lives of service to the church, academy and society. A Union education develops practices of mind and body that foster intellectual and academic excellence, social justice, and compassionate wisdom. Grounded in the Christian tradition and responsive to the needs of God's creation, Union's graduates make a difference wherever they serve.
Union believes that a new interreligious spirituality of radical openness and love is the world's best hope for peace, justice, and the care of God's creation. Empowered by groundbreaking inquiry aligned with practical realism and a bias for action, Union is charting a profound new course for enduring social change. Union graduates make a difference wherever they serve, practicing their vocations with courage and perseverance, and speaking clearly and acting boldly on behalf of social justice in all its forms.
CONTACT:
Ian Rees
ianatgzandassociates.com | 215.869.9064
Kate Sann
kateatgzandassociates.com | 518.331.8671