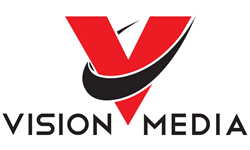 Las Vegas, NV (PRWEB) March 30, 2017
Vision Media and Social Rewards are pleased to announce that they have penned a two-year agreement, granting exclusive rights to Vision Media to distribute Selfie with Me interactive green screen digital standees outside the USA.
Selfie with Me is an interactive green screen digital standee that embeds moviegoers into a scene, or alongside a character from a feature film that provides wide marketing reach for upcoming releases by engaging the audience with their Social Media following.
Users immediately receive a downloadable photo sent to their mobile device on a landing page with menu options for sharing across Facebook, Instagram and Twitter.
The standee units are self-contained, require no maintenance and have built-in hot spots for data coverage with the only requirement being a traditional power outlet.
This deployment will cover both Australia and New Zealand. Peter Gaida, who has been appointed by Vision Media to drive the company's growth throughout the Asia-Pacific region, said, "We are very proud to partner with Social Rewards in the distribution of these innovative digital photo booths. Our Exhibition partners can take advantage of the engagement that Selfie with Me provides to increase dwell time in cinema foyers and generate greater patron loyalty to their cinema venue, this also provides social media options for our local studio clients to partner with us and benefit from using this modern marketing tool."
About Vision Media
Vision Media, headquartered in Valencia, California, is the premier provider of marketing and fulfillment services to major entertainment studios and consumer products entities. Vision's physical and digital asset management, fulfillment and distribution services, coupled with its comprehensive innovative software platforms, including our industry leading asset management sites and content distribution apps, are instrumental to what matters: our client's marketing success. Vision is backed by CenterGate Capital, an Austin-based private equity investment firm.
About Social Rewards
Social Rewards, founded in early 2010 is a Social Media software company specializing in driving online to offline foot traffic for its' entertainment based clientele, from social loyalty programs for casinos to the new SelfieW.me networked standee for the film industry. This technology is the first of its kind that transforms the traditional photo booth into a fully networked, green screen standee delivering photos directly to a patron's mobile phone via mobile number or email address, collecting user data so that studios may retarget upcoming film titles to the best audience possible, the paid moviegoer.