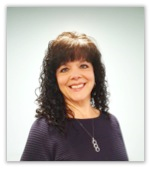 Natalie has a long tenure as a purchasing professional and her expertise and knowledge will allow Windstar to enhance the guest experience as well as reduce operating costs on our yachts.
Seattle, WA, March 30, 2017 (PRWEB) March 30, 2017
Windstar Cruises announces the appointment of Natalie Drain to Senior Manager Purchasing for Marine Fleet Operations beginning March 31. Drain brings a wealth of knowledge and experience in procurement and logistics within the cruise sector to Windstar and will be responsible for maximizing value to the company and guests, minimizing costs, and developing procedures for purchasing and awarding of contracts to ensure cost-effective and timely completion.
"We are excited to have Natalie join Windstar's talent center of cruise industry professionals. Natalie has a long tenure as a purchasing professional and her expertise and knowledge will allow Windstar to enhance the guest experience as well as reduce operating costs on our yachts. Natalie has proven to be highly efficient in her approach to purchasing and vendor relations with a strong focus on establishing partnerships with suppliers to create a "win-win" environment for all involved. I am truly honored and humbled to be working with Natalie again," Windstar Vice President of Fleet Operations Christopher Prelog.
Drain brings 30 years of cruise expertise with 18 years of concentration in purchasing and vendor relations. Drain most recently worked at leading food service restaurant management company Guckenheimer as Strategic Sourcing Manager where she set up contracts with manufacturers and distributors for all food, beverage, consumables and equipment to ensure proper cost evaluations to support savings and service objectives. Prior to that Drain worked at Holland America Line growing her career in the travel industry.
Drain holds an Associate of Arts and Sciences (AAS) in Wine Marketing and Sales from South Seattle College and a certificate from the Travel Institute of the Pacific. Drain has a passion for Washington wines and an affiliation with Pepper Bridge Winery, Amavi Cellars and Walla Walla AVA. She is an active member of the National Business Women's Association.
Windstar, the industry leader in small ship cruising, was recently named the Official Cruise Line of the James Beard Foundation. The line was voted #1 Best Boutique Cruise Line by readers of USA Today and was named to Condé Nast Traveler's 2017 Gold List. The line offers more than 250 cruises annually sailing to 170 ports worldwide with new cruise destinations offered in Arabia in 2017; and in 2018 will offer new deployments to Asia, Alaska and British Columbia, and Eastern Canada and New England; as well as dozens of new ports in Europe.
For additional information on Windstar's fleet of ships and private yacht-style cruising, contact a travel professional or Windstar Cruises by phone at 877-958-7718, email info(at)windstarcruises(dot)com, or visit http://www.windstarcruises.com.
Editor's note: Image Library - https://windstarcruises.webdamdb.com/bp/#/assets
###
Follow the Windstar Yachts:
Windstar Cruises operates a six-ship fleet of small sailing and all-suite ships visiting 170 ports throughout Northern Europe, the Mediterranean, the Caribbean, Costa Rica, the Panama Canal, sailing year-round in Tahiti and the South Pacific, and adding newly-announced Alaska, Asia and Arabia. The boutique cruise ships are known for an intimate private yacht-style experience, unique itineraries and exclusive access to the world's best small ports and hidden harbors. Windstar's fleet is the market leader in boutique small ship cruising with a total of 1,242 passenger berths. All ships in the fleet have recently undergone multi-million dollar transformations to embody casually elegant yacht travel. The all-suite Star Breeze, Star Legend and Star Pride serve 212 guests in all-suite accommodations; while sailing ships Wind Spirit and Wind Star sail with up to 148 guests, and Wind Surf serves 310 guests. The small ships cruise to quaint and popular ports in nearly 60 nations worldwide. Windstar recently became the official cruise line of the James Beard Foundation, including offering a marquee food- and wine-themed cruise with celebrity chef Hugh Acheson, as well as a JBF Culinary Cruise Collection where talented James Beard Foundation chefs will host select cruises teaching Windstar guests novel ways to prepare meals and serving up amazing entrees, appetizers, desserts, and side dishes from locally-sourced ingredients. Windstar Cruises is a part of Xanterra Parks & Resorts®, known for "Legendary Hospitality with a Softer Footprint." Xanterra's entities also include lodges, restaurants, tours and activities in national and state parks, as well as resorts, railway and tour companies. More information: http://www.windstarcruises.com.