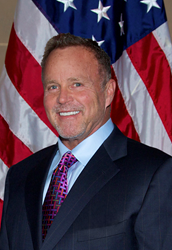 Scottsdale, Arizona (PRWEB) April 04, 2017
Although the chaos of the 2016 Presidential election feels to have just subsided, efforts for 2018 state elections are now in full swing. Voter awareness, one of the key factors responsible for Trump's victory, is at the forefront of the Republican Party's initiatives for local elections. The best way that conservatives can hope to secure these offices next year is to replicate the strategies, such as consistent voter engagement on a local level, that proved so successful in 2016.
Republican Party politicians, socialites, and high-profile community leaders are expected to come together on April 4th to support Michele Reagan's Arizona Secretary of State re-election efforts at a special event hosted by Vote Reagan Secretary of State. The event hosted in support of Michele Reagan will include an appearance by Special Guest Governor Doug Ducey. Attendance can be secured for $5,000 per person for Event Co-Chair, $2,500 per person for Event Host Committee or $250 per person for General Admission. Honorary Hosts include Senator John McCain, Congressman Paul Gosar, Congressman David Schweikert, Supervisor Steve Chucri, Supervisor Bill Gates, Councilman Jim Waring, Councilman Sal DiCiccio, Hon. Betsey Bayless, and Hon. Fife Symington. Some of the more prominent figures that will be in attendance include active members of the Republican Party, such as Lloyd Claycomb, CEO and Chairman of United Builders Service, Inc., State Finance Chairman for Trump Victory, and a fast emerging figure in local and national politics.
In line with Lloyd Claycomb's continuous involvement with President Trump's campaign and facilitating his transition to power, the Arizona-based businessman is now extending his help to other fellow Americans, who share the same values, ideals, social and political goals as himself. Lloyd Claycomb will be hosting an event on behalf of Congressman Scott Taylor, author of "Trust Betrayed" and former Navy seal, and for the Navy League of the United States. Both Taylor and Navy League of the United States have found strong support in Lloyd Claycomb and his commitment to numerous causes and non-profit organizations, including those that support the Navy and Marines. Local journalists are cordially invited to be a part of the event and tell the story.
The Navy League of the United States certainly isn't Lloyd Claycomb's only involvement in philanthropy. He has been a staunch supporter of Phoenix-based Southwest Autism Research & Resource Center (S.A.A.R.C), a nonprofit organization dedicated to autism research, education and treatment. Alongside his wife Karen, Lloyd Claycomb and has aided in raising substantial funds on behalf of autism awareness.
Lloyd Claycomb's proven track record in coordinating and hosting events of such importance will bring a community of world-changers together. As the newly appointed National Director of the Navy League of the United States, Lloyd Claycomb stands firm behind the organization's goal of advocating for a strong, credible United States Navy, United States Marine Corps, United States Coast Guard and U.S. Merchant Marine and serving as their voice before the Congressional leaders. Lloyd Claycomb's efforts in bridging the gap between American politics and social service continue to manifest in the realization of such events.