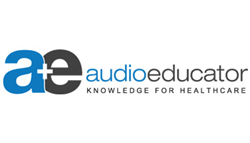 This session analyzes the federal government's latest moves to reduce payments to hospitals for readmissions.
Durham, NC (PRWEB) March 30, 2017
AudioEducator, a leader in training conferences for healthcare professionals, will host the live audio conference "Preventing Hospital Readmissions Through Discharge Planning" with noted expert Sue Dill Calloway, RN, MSN, JD., on Wednesday, April 12, 2017 at 1:00 pm ET. This conference discusses strategies to prevent readmissions in light of the most recent programs at the Centers for Medicare & Medicaid Services (CMS).
Discharging patients from the hospital is a complex process that is fraught with challenges. Almost 20 percent of Medicare patients who are discharged from a hospital are readmitted within 30 days. Unplanned readmissions cost $17.4 billion in 2016 and accounted for 17 percent of total hospital payments from Medicare. Both Congress and CMS have made it a major priority to cut down on readmissions.
Research suggests that anywhere between 44 percent and 76 percent of hospital readmissions are preventable. Preventing avoidable readmissions can profoundly improve both the quality of life for patients and the financial wellbeing of health care systems.
Under the Affordable Care Act's Hospital Readmissions Reduction Program (HRRP), CMS will withhold $528 million in payments in 2017—an all-time high and an increase of about $108 million from FY 2016. And the federal IMPACT Act has resulted in reduced payments to hospitals that have a higher than average readmission rate for acute myocardial infarction, heart failure and pneumonia patients, as well as for those with chronic obstructive pulmonary disease, elective total knee arthroplasty and total hip arthroplasty, and, in 2017, coronary artery bypass graft. New evidence-based research is coming out every day on recommendations to help reduce unnecessary readmissions.
This session with expert speaker Sue Dill Calloway, RN, MSN, JD, will discuss the impact of these federal laws and how to prevent hospital readmissions. It will also provide details on the most recent evidenced-based studies, as well as future studies that aim to reengineer the discharge process. Sue will discuss key quality measures and information that must be included in the admission assessment, as well as CMS's latest discharge planning standards. Attendees will learn about discharge summaries that must be sent to physicians within 48 hours, as well as required medication reconciliation and information that must be provided to patients about side effects of their medications. All these issues, among others, will be covered during this two-hour session that is a must-attend for medical professionals from hospital CEOs and CFOs to compliance officers, and from health information managers to nurses and discharge planners.
For more information and to register, visit: https://www.AudioEducator.com/hospitals-and-health-systems/preventing-hospital-readmissions-and-discharge-planning.html
Get $30 off on our conferences and webinars. Use Code PRWEB30 on checkout (applicable for all purchases).
About AudioEducator
AudioEducator is the country's leading source of knowledge and training for professionals in the healthcare industry. Our conferences and webinars are conducted by nationally renowned experts, consultants and legal experts who provide a fresh perspective on healthcare issues, trends and regulations. AudioEducator offers important updates, regulatory knowledge and information on the latest news in various medical specialties, as well as coding and billing updates, and analysis of regulations that affect ambulatory surgical centers, home health, long term care and hospice facilities, hospitals and healthcare systems, health insurers and physician practices. AudioEducator regularly provides healthcare professionals the opportunity to get answers to their most complex questions directly from experts, without having to attend costly live conferences. To learn more, visit: http://www.AudioEducator.com/