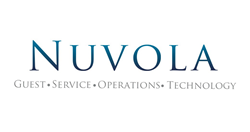 With the rise of customer feedback platforms and reviews, grasping how hotels can improve guest services is proving to be increasingly critical," said Juan Carlos Abello, Founder & CEO at Nuvola
Miami, Florida (PRWEB) April 06, 2017
Nuvola, a leader in guest services management technology, today announced the release of Glitch, a customer service analysis tool for hoteliers and hotel management. With hotel customer reviews and ratings increasingly become the most important reasons why customers choose one hotel over another, Nuvola's Glitch represents the company's increased focus on developing easier methods of tracking and managing customer service issues for hoteliers.
Monitoring and managing the guest experience
Glitch makes it possible to manage the guest experience at luxury-to-economy hotels, and small boutique bed and breakfast establishments with a comprehensive customer feedback function specifically for high priority issues. As each incident is captured, it is identified as a "Glitch" incident. Glitches are categorized by topic and assigned individual budgets to ensure expenses are controlled as resources are used to improve guests' complaints and general issues.
By monitoring guest complaints, hoteliers are now able to track the costs associated with each request or complaint. Any manager will access the Glitch dashboard, included in the system, which connects the to real-time access to revenues and costs by department. At month end, management can more easily ensure their resources match the hotel's budget.
Nuvola developers have tapped the organization's 10 years of experience in digital hotel customer support management to design an environment that appeals to managers and is based on principles of efficient and quality customer support endorsed by the Hotel Management Association of Miami.
"With the rise of customer feedback platforms and reviews, grasping how hotels can improve guest services is proving to be increasingly critical," said Juan Carlos Abello, Founder & CEO at Nuvola. "We're developing guest services technology that hoteliers can easily use, improve how their guests experience their stay."
Hotelier's insight into guest recovery and associated costs
In addition to an intuitive dashboard and eye-catching display, Glitch features:

Notification system that separates and identifies high priority issues from daily activities to easily assign them a target resolution and budget.
Easy communication of incidents between hotel staff/teams.
A budget feature that makes it possible for guest recovery accounts to be tracked in real-time.
Fast response and notification via email or sms.
"All too often, for hotel managers, getting to the root of guests complaints can result in lost time and require feedback from various staff members," said Juan. "We've focused particularly on developing an intuitive environment that both managers and staff will find engaging, but one that will also give them a much faster resolution for guests."
Building on the legacy of a trusted brand
Glitch is the latest technology from Nuvola and joins the Angel app released last November that enables hotels to build its branding on customers' mobile devices while meeting their needs on demand. The Angel app allows guests the power to manage their comfort and needs anytime, anywhere through the use of the hotel's branded app available to guests through their smartphones or tablets. Whether it is ordering room service, requesting extra blankets, requesting management's help, or something else, now hotel guests can do so easily accessing Angel app. Both Glitch and Angel app solidify Nuvola's reputation as a trusted brand and focus on high quality guest services that will help hotels increase their customer services.
"Nuvola's history of innovation in developing guest services resources puts the company in a great position to contribute to improving customer services within the hotel industry," Maythee Gudino, Executive Director of Housekeeping at SLS Miami-Brickell Hotel.
Currently more than 750 hotels globally rely on Nuvola for their guest management needs. Glitch is the latest in the company's continually expanding suite of management and analysis products designed to make improvements to hotel customer support available 24/7, in any location.